Chinese Bridge•Global Music International Music Talent Video Competition Introduction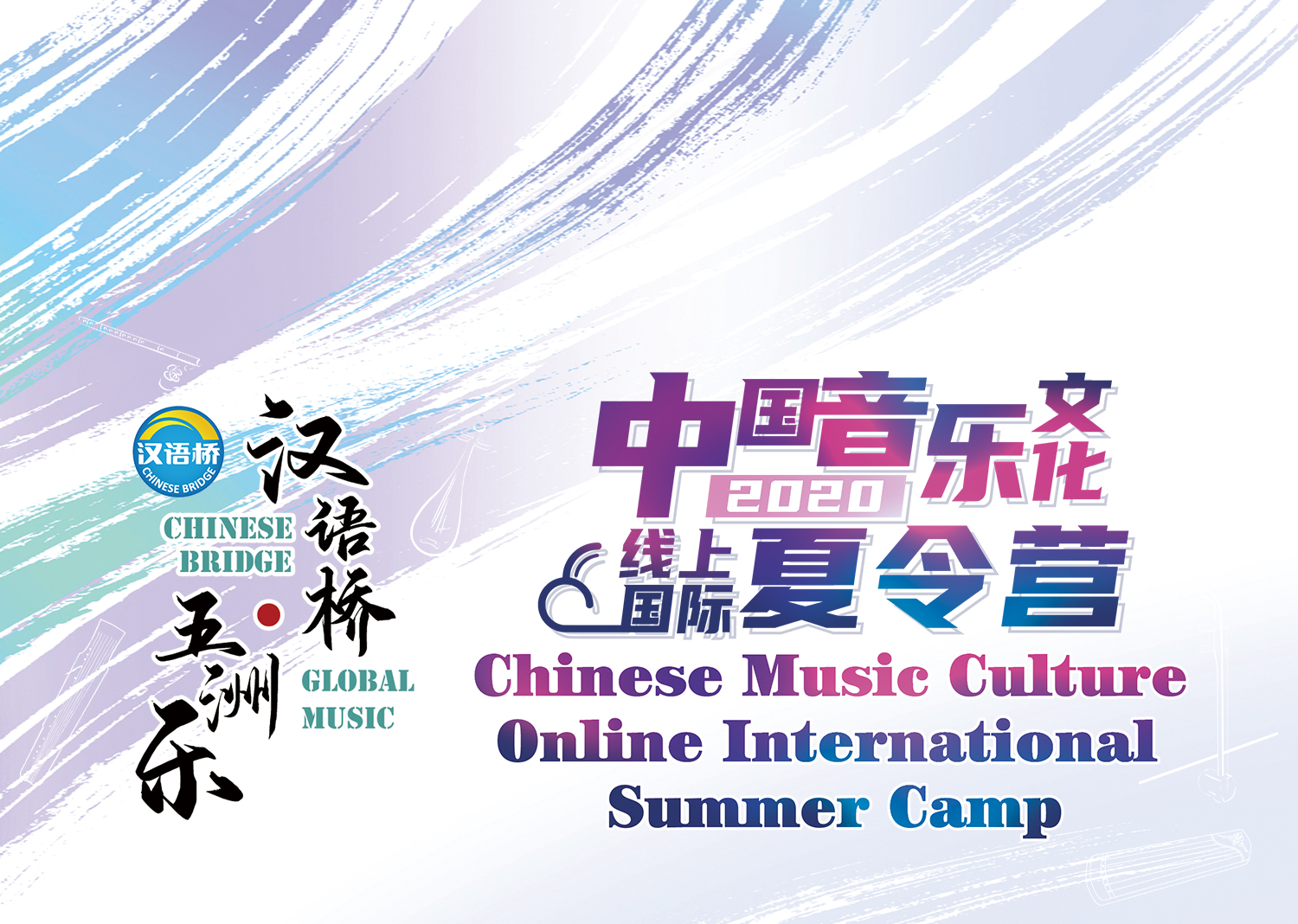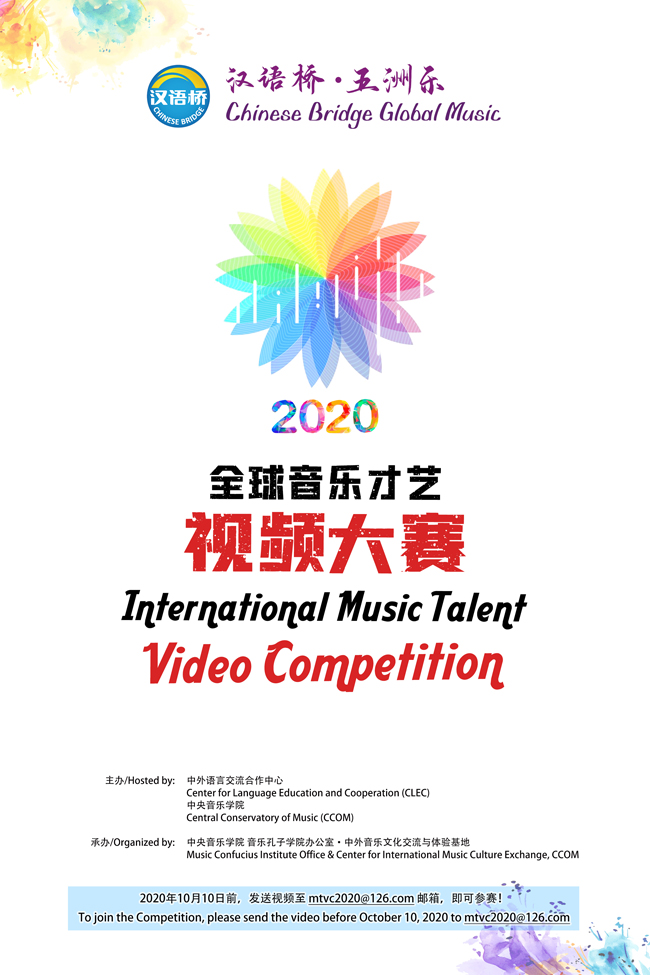 Hosted by: Center for Language Education and Cooperation (CLEC)
Central Conservatory of Music (CCOM)
Organized by: Music Confucius Institute Office & Center for International Music Culture Exchange, CCOM
To further facilitate the in-depth exchange of music and culture between China and foreign countries and to create a "Cloud Platform" and "Cloud Stage" for global music talents in composition and performance, Center for Language Education and Cooperation of Minister of Education (CLEC) and Central Conservatory of Music (CCOM)jointly hold the "Chinese Bridge • Global Music" International Music Talent Video Competition for foreign Chinese learners and those who are interested in Chinese culture around the world, to collect videos of music work with Chinese elements which is performed, sung or composed by oneself.
We look forward to your participation!
Participants: Foreign Chinese learners and Chinese culture enthusiasts (whether amateurs or professionals).
Judging Committee: Experts from professional music schools in China.
Awards Setting: All video works will be divided into 3 categories-"Instrument", "Vocal" and "Original Work". We set up altogether 5 Special Prizes, 10 First Prizes, 20 Second Prizes, 30 Third Prizes, 8 Group Awards and several Outstanding Awards.
Rewards:
1. Every participant will receive an Award certificate issued by the organizing committee;
2. The winners of the Special Prize and the First, Second and Third Prizes will have the opportunity to be invited to perform in the Online Report Concert;
3. The winners of the Special Prize and the First, Second and Third Prizes will be invited to join International Summer Camp and Institute themed with "Chinese Music Culture". Hosted by CCOM, the program will offer you the opportunity to visit many places in China. The accommodation and travel expenses during your stay in China will be covered by the host organizations. Some of the winners will also receive the additional funding for international air ticket to China.
Video Requirements: Within 5 minutes; A complete work with one-time recording and no post-editing synthesis; MP4 or other mainstream video formats.
Participation: Participants need to send the video before October 10, 2020 to mtvc2020@126.com; Subject: Video Competition + Name of the work. Attachment: a personal photo, a brief self-introduction and introduction of the work (within 300 words, either in Chinese or English).
Result Release: The winners list will be released in mid-October 2020 on the Chinese Bridge website (bridge.chinese.cn), the Chinese Bridge APP, the CCOM website (www.ccom.edu.cn), the WeChat official accounts of CCOM (ccom1940), the MCI Office website (http://mci.ccom.edu.cn/) and the official WeChat accounts of MCI Office (mci-ccom). Winners will be informed by emails.