University Introduction (English Version)
学校介绍(英文版)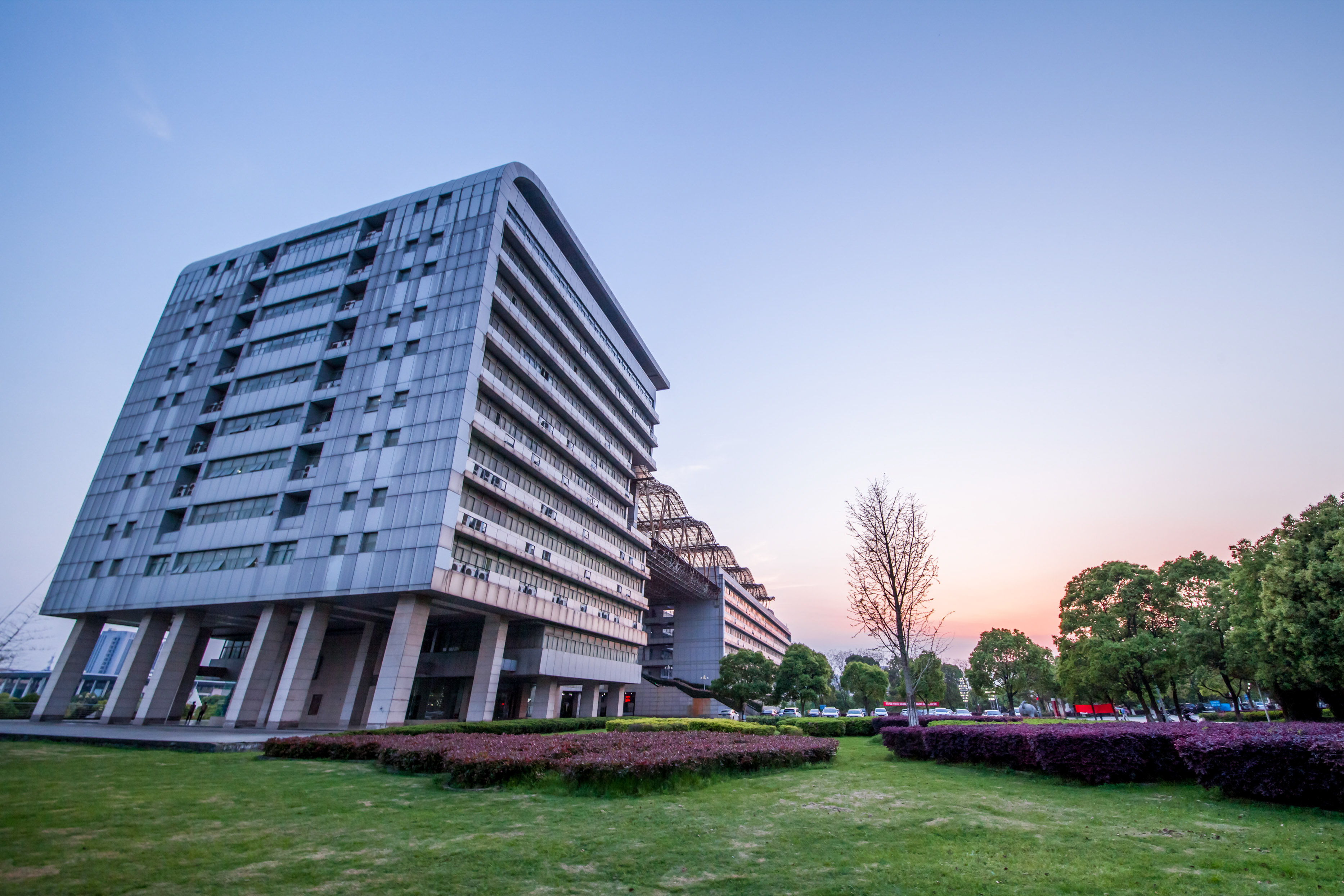 Jiangxi University of Finance and Economics (hereinafter referred to as JUFE), founded in 1923, is located in Nanchang, the capital city of Jiangxi Province. It's a well-known university in China, ranking 7th among all the universities of finance and economics. On February 6, 2008, Premier Wen Jiabao celebrated the New Year's Eve with the faculty and students of JUFE and delivered an important speech, praising it as an excellent university, which inspires our university to keep striving forward and render people with satisfying education.
Jointly sponsored and governed by the Ministry of Finance, the Ministry of Education, and the Government of Jiangxi Province, JUFE as a higher institution of finance and economicsfocuses on economics and management and simultaneously promotes the coordinated development of law, engineering, humanities, science, and arts. Since its inception, JUFE has been adhering to the motto of "Honesty, Vitality, Integrity and Tenacity" and the philosophy of "Dedication, Harmony and Perfection", forming the characteristics of cultivating innovative and entrepreneurial talents who can representthe motto and philosophy. Additionally, it adheres to building a university featured with high quality, various specialties, outstanding talents, rule of law and good morality. Harboring the development goal of "high-level and internationally renowned financial university", JUFE has been marching towards the dream of "a century-old prestigious school" with solid foundation, distinctive characteristics, and people's satisfaction.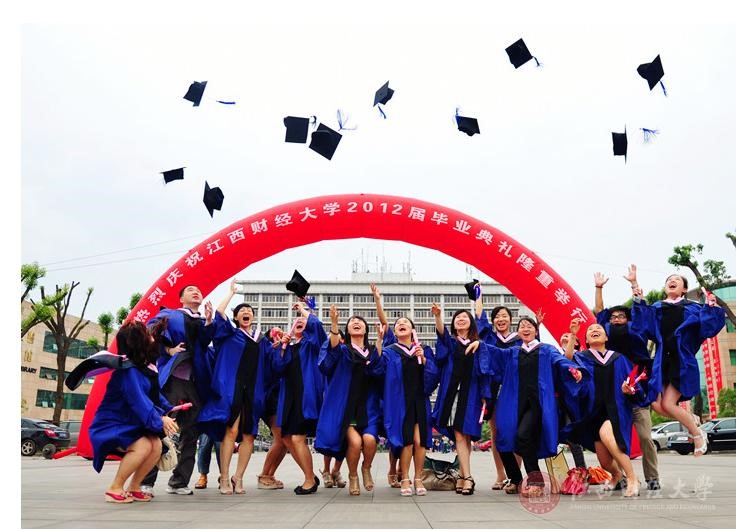 JUFE has four campuses under its name, covering a total area of 1.46 million square meters and a construction area of over 1 million square meters. The university has a collection of 8.62 million books (including 1.86 million e-books). The campus boasts beautiful sceneries and unique landscapes and it is one of the 300 best greening units in China.
JUFE has 16 teaching schools, including School of Business Administration, School of Public Finance and Public Administration, School of Accounting, School of International Trade and Economics, School of Economics, School of Finance, School of Statistics, School of Information Management, School of Tourism and Urban Management, School of Software and Internet of Things Engineering(UF Software College), School of Foreign Languages, School of Humanities, School of Law, School of Art, School of Physical Education (Department of National Defense Education) and School of Marxism Studies. Besides, JUFE has 20,718 undergraduates, 5,244 postgraduates and 424 doctoral students.
JUFE has 7 postdoctoral research stations and 7 doctoral degree programs of the first-level disciplines of Applied Economics, Theoretical Economics, Management Science and Engineering, Business Administration, Statistics, Law and Marxist Theory. Besides, it has 39 doctoral degree programs of second-level disciplines, 101 master degree programs, and 54 undergraduate programs. In 1998, JUFE was approved as the first university in Jiangxi to run the MBA program and in 2009, the first university to run the EMBA program in Jiangxi Province.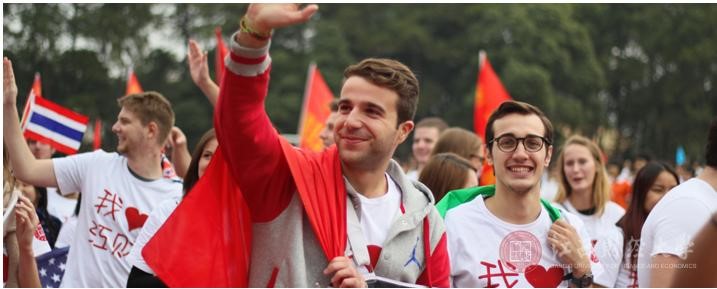 JUFE has 2,239 staff members including 277 professors, 506 associate professors, 767 teachers with doctoral degrees, 133 doctoral supervisors, 744 master supervisors, 2 Chang Jiang Scholars, 2 with National Teaching Excellence Awards, 30 enjoyingthe Special Government Allowances of the State Council and 2 National Model Teachers.
JUFE has made remarkable achievements in scientific research. Since 2009, the university obtained 320 projects of the National Social Science Foundation of China, including 16 key projects, 220 general projects and 65 youth projects. Relying on the advantages of disciplines, talents and intellectuals, JUFE plays an important role in Jiangxi's economic and social development, especially the major economic and social development problems as well as the construction of Jiangxi, and conducts in-depth investigation to provide important research results, policy recommendations and advice for the decision-making of the government, enterprises and social management departments. JUFE also serves as a think tank and solution bankin driving local economic and social development and its papers have been repeatedly affirmed by the provincial leaders.
JUFE is committed to opening up and seeks to expand cooperation and partnership with more universities from overseas and beyond the borders. Currently, JUFE enjoys stable partnership with such 140 universities in 40 countries and regions as the New York Institute of Technology, University of Illinois at Urbana-Champaign (UIUC), the McMaster University, the University of Southampton, Audencia Business School, Monash University, University of Oulu, Aalborg University, Lisbon University Institute (ISCTE-IUL), to name but a few. In 1997, JUFE matriculated the first batch of international students from the Vienna University of Economics in Austria; Starting from 1998, JUFE has been approved to run the Sino-US (JUFE and NYIT) MBA Program and Sino-Australian (JUFE and UNISA) MBA Program respectively; In 2010, JUFEmarked the first one in Chinese mainland to join the International Student Exchange Programs (ISEP). Currently, it offers the major of International Business conducted in English for the overseas undergraduates and four majors including International Trade, Finance, Accounting, and Statistics for the overseas postgraduates and doctorate pursuers studying in JUFE. Since 2013, JUFE has been sending over 1,500 students to pursue further studies in the United Kingdom, the United States, Germany, France, Finland, and the Netherlands. Since 2007, the total number of JUFE graduates continued their study in top 100 universities such as Oxford University and Cambridge University reached 1000 plus. In 2018, JUFE enrolled almost 500 international students from over 60 countries and regions. In May 2016, the Confucius Institute, which was established in the University of Coventry in the UK, officially started to run.
Adhering to the motto of "Honesty, Vitality, Integrity and Tenacity" and its philosophy of "Dedication, Harmony and Perfection", JUFE has made great achievements in talent-cultivation, scientific research, community service and international exchanges, greatly contributing to the advancement of economy and society both locally and nationally. Now, JUFE is committed to building a distinctive high-level university of finance and economics.
1.Brochure(English version)汉语桥招生宣传册.pdf
2.Brochure(Chinese version)汉语桥招生宣传册.pdf
3.Student registration tutorial注册指导.pdf
4.Application Form申请表.docx
5.Summary Table汇总表.docx
(For more information, please visit http://english.jxufe.edu.cn/)