Beijing Polytechnic College
北京工业职业技术学院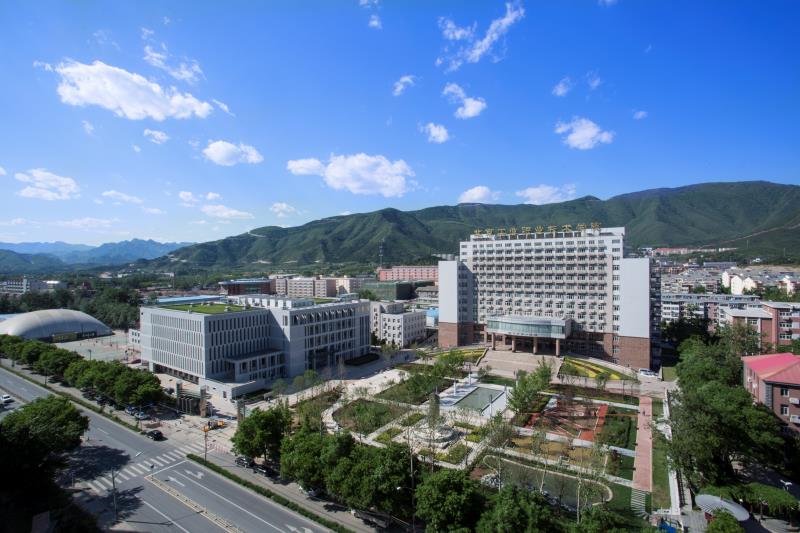 一、办学理念
以立德树人为根本任务,遵循"以人为本,因材施教"教育理念,秉承"厚德博学,善技创新"办学传统,坚持校企互动、产教对接、学做合一,促进开放融合,推动学校内涵、特色、差异化高质量发展。
二、办学定位
围绕首都城市战略定位,主动服务国家和北京重大发展战略,面向首都城市建设、运行、管理、服务领域,坚持"高端化、精品化、信息化、国际化",深化产教融合,推进城教融合,完善育训融合,培养复合型国际化高素质技术技能人才,提升服务社会的贡献力和职业教育的国际影响力,努力把学校建设成为特色鲜明世界一流的高等职业学院。
三、学校概况
北京工业职业技术学院地处北京市石景山区,是一所由北京市政府举办的普通高等职业学校,是全国首批独立设置高职院校、国家示范高职院校、全国高职校长联席会主席团单位。学校前身为创建于1956年隶属于煤炭工业部的北京煤炭工业学校,1994年开始举办高等职业教育,1999年正式改制为职业技术学院。学校现设有7个教学院(部)和继续教育学院、国际教育学院,有5个专业群,覆盖8个专业大类,27个专业,形成了面向城市建设、运行、管理、服务领域,独具特色的以工科专业为主,工、管、文、法等不同门类协调发展的专业体系。
2000年学校被教育部确定为全国首批示范性职业技术学院建设单位,2002年被确定为国家财政重点支持建设示范性院校,2003年在全国首批高职高专院校人才培养工作水平评估中被确定为全国8所优秀院校之一,2007年成为国家重点支持建设的百所"国家级示范高职院校",2015年成为首批试点北京高端技术技能人才贯通培养项目的3所高职院校之一,2016年被教育部确定为职业教育"走出去"首批试点项目学校,2019年成为北京市"特色高水平职业院校"建设单位,2019年成功入选中国特色高水平高职学校建设单位。先后获得全国高校就业工作50强、全国教学管理50强、全国教学资源50强、亚太职业院校影响力50强等。学校全国职业院校教师教学能力大赛和学生技能大赛"双赛"成绩享誉全国。学校主要办学指标和综合办学实力位于国内同类院校前列,是全国最具影响力的高职院校之一。
ABOUT BPC
Beijing Polytechnic College is located in Shijingshan District, Beijing. It is a general higher vocational college sponsored by the Beijing Municipal Government. It was designated as member of the first group of independent higher vocational colleges, a national model higher vocational college, and the presidium college of the National Association of Higher Vocational College Principals. Founded in 1956, BPC was formerly known as Beijing Coal Industry School, affiliated to the Ministry of Coal Industry. It has offered higher vocational education courses since 1994 and was officially designated a polytechnic college in 1999. BPC is currently comprised of 7 teaching schools and departments, together with the School of Continuing Education, and the School of International Education. There are 5 professional groups, covering 8 major categories with 27 majors. Through many years of hard work, BPC has become an institution with a unique professional training system primarily focusing on engineering education but also offering strengths in industry and trade, economics, management, and humanities and legal education, to help meet Beijing's urgent need for urban construction, operation, management and service.
In 2000, BPC was accredited by the Ministry of Education (MOE) as a member of the first group of national demonstration vocational and technical college construction units. In 2002, it was designated as a Model College with national financial key support for construction. In 2003, BPC was chosen as one of the top eight colleges in the evaluation of talent cultivation work in higher vocational and specialized colleges organized by the Ministry of Education. In 2007, it became one of the 100 key higher vocational colleges under the support of national government. In 2015, it was designated by Beijing Municipality as one the three pilot higher vocational colleges to offer High-end Technological Capabilities Training programs. BPC was designated by the MOE as one of the first colleges participating in the "Going Global" Vocational Education Pilot Project in 2016. BPC has been approved as a Beijing Municipal Distinctive High-Level Vocational Construction Institute and was included in the Construction Plan of High-Level Higher Vocational Colleges and Professionals Group with Chinese Characteristics in 2019. Against this backdrop, BPC is ranked among the top 50 such institutions in China in graduate employment rate, teaching management and teaching resources, and it was recognized as one of the 50 most influential vocational colleges in the Asia-Pacific region in 2019. BPC ranks first among all higher vocational colleges nationwide in terms of teaching quality and student skills competition. BPC is considered to be one of the most influential vocational colleges in China as its principle academic indicators and comprehensive education management strength are first among all national vocational colleges.
OUR PHILOSOPHY
Emphasizing moral education as a fundamental goal, Beijing Polytechnic College (BPC) adheres to the principle of 'People-oriented, Teaching students in accordance with their aptitude'. It follows the academic tradition of 'Virtue, Erudition, Expertise, and Ingenuity'. BPC has remained committed to the concept of "interaction between colleges and enterprises, combining industry and education, integration of knowledge learning and skills training", thereby promoting school openness and integration, so as to propel high-quality development of its connotation, characteristics and variation.
OUR MISSION
Focusing on the strategic position of the capital city, BPC plays an active role in serving the major development strategies of China and Beijing. It is committed to the path leading to "high-end, sophisticated, informationalized and international" development by carrying out professional education in the fields of Beijing's urban construction, operation, management, and service. BPC brings every effort to bear to deepen and strengthen the integration of industry and academy, the combination of education and urban development, as well as the fusion of education and training, so as to cultivate comprehensive, international high-quality technical skills. BPC aims to contribute to serving society and improving its international influence in vocational education. Looking to the future, we are continually striving to become a superlative, distinguished, higher vocational college offering advanced education with a global perspective.