About Central South University
中南大学简介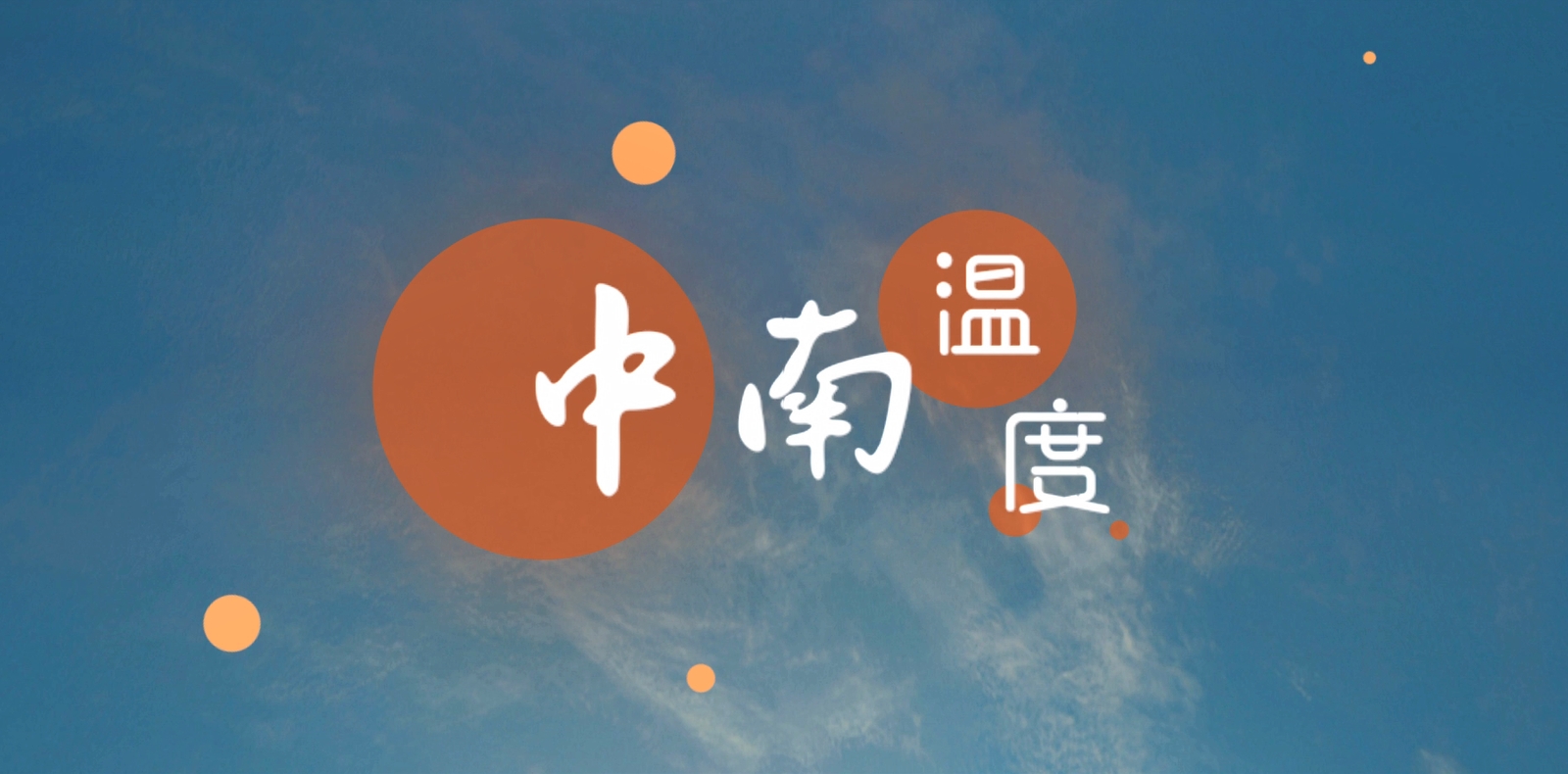 Based on its over one hundred years of experience in operation as an education institution, Central South University(CSU) actively responds to the reform of China's higher education, advocates "Learning by Doing and Learning for Using" and pursues "Virtue, Truth, Perfection, Inclusiveness". Sticking to its own operation characteristics and orienting at major demands of the country, CSU has made great progress in its overall strength through teamwork, innovation and commitment to excellence.
CSU has complete disciplinary systems for Non-ferrous Metals, Medicine, Rail Transit, etc., covering Philosophy, Economics, Law, Education, Literature, Science, Engineering, Medicine, Management and Art, and Military Science was embraced. At present, it has 6 national key primary disciplines, 12 national key secondary disciplines, 1 national key discipline (in development) and 61 national key clinical specialties, and sets up 30 schools and institutes with 103 undergraduate majors, 38 primary disciplines authorized for the doctoral degree, 46 primary disciplines authorized for the master's degree, 7 doctoral degree categories, 30 master's degree categories and 30 post-doctoral research centers. ESIs (Essential Science Indicators) of 17 disciplines including Materials Science, Engineering, Clinical Medicine, Chemistry, Pharmacology and Toxicology, Biology and Biochemistry, Neuroscience and Behavior, Mathematics, Computer Science, Molecular Biology and Genetics, and Social Sciences, Immunology, Psychiatry and psychology, Geoscience, Environmental science and ecology, Agricultural Science and physics are among the top 1% in the world and the ESI of materials science, Engineering, Clinical Medicine, Computer Science and Chemistry are among the top 1‰ in the world. Besides, CSU possesses three large Grade-A Class-Three comprehensive hospitals, i.e., Xiangya Hospital, the Second Xiangya Hospital and the Third Xiangya Hospital, and also has Xiangya Stomatological Hospital and the Affiliated Cancer Hospital, Haikou Hospital.
CSU insists in strengthening by talent cultivation, so it has created has a strong faculty including 1 academicians of Chinese Academy of Sciences, 16 academicians of Chinese Academy of Engineering, 26 talents from the national "plan for ten thousand people" , 19 chief scientists of "Program 973" (National Basic Research Program) (2 for the youth project), over 1,884 professors and personnel with corresponding senior professional titles and 412 experts who enjoy the special government allowance.
CSU values moral education and high-quality cultivation, so it has been bettering its talent training model. It has over 59,000 full-time students, including over 34,000 undergraduates, over 23,000 graduate students and over 2,000 overseas students. The university has 57 national excellent courses, 8 national teaching teams, 8 national experimental teaching demonstration centers, 3 national virtual simulation experiment teaching centers and 2 national clinical teaching training demonstration centers. Since it took the lead to set up the innovation-oriented experimental class for advanced engineering talents, it became a pilot university implementing MOE's education and training program for excellence engineers, excellent physicians and excellent legal talents. CSU is one of China's first pilot universities offering eight-year medical education (Doctor of Medicine) and China's first university offering master's programs involving command-skill integration for military officers in active service. In addition, CSU is included into China's first model universities experienced in graduate employment and is one of the 10 most popular universities among China's top 100 enterprises.
Orienting at the major demands of the country, the university drives collaborative innovation and serves the development of the national economy and the modernization of national defense. It has 27 national-level innovation platforms, including 2 national key laboratories, 6 national engineering research centers, 2 national engineering technology research centers, 6 national engineering laboratories, 1 key national defense science and technology laboratory, 1 national engineering and innovation capacity building platform, 3 national clinical medical research centers and 4 national international scientific and technological cooperation bases. Furthermore, it has led the construction of 2 national "Collaborative Innovation Centers 2011". Since 2000, the university has won 109 national Three Major Awards for Science and Technology (Award for Natural Sciences, Award for Technological Invention and Award for Scientific and Technological Progress), including 18 first prizes (special prizes) of national science and technology, and 10 projects have been selected into the "Top Ten Progresses in Science and Technology made by Chinese Colleges and Universities".
CSU is an open university. It has established long-term cooperation with more than 260 universities and research institutes in over 50 countries and regions, such as the United States, the United Kingdom, Australia, Canada, Japan, France, Germany and Russia, and has been extensively engaged in industry-university-research cooperation with a large number of multinational enterprises. Overseas students from more than 100 countries and regions study here.
Shouldering the historical responsibility on China's high-level university construction, CSU will accelerate its comprehensive reform and connotative development to grow up into an internationally well-known research university with its own characteristic and make greater contributions to the great rejuvenation of the Chinese nation.
中南大学秉承百年办学积淀,顺应中国高等教育体制改革大势,弘扬以"知行合一、经世致用"为核心的大学精神,力行"向善、求真、唯美、有容"的校风,坚持自身办学特色,服务国家和社会重大需求,团结奋进,改革创新,追求卓越,综合实力和整体水平大幅提升。
学校学科门类齐全,拥有完备的有色金属、医学、轨道交通等学科体系,涵盖哲学、经济学、法学、教育学、文学、理学、工学、医学、管理学、艺术学等10大学科门类,辐射军事学。现有一级学科国家重点学科6个,二级学科国家重点学科12个,国家重点(培育)学科1个,国家临床重点专科61个;设有30个二级学院,103个本科专业;博士学位授权一级学科38个,硕士学位授权一级学科46个,博士专业学位授权类别7个,硕士专业学位授权类别30个,博士后科研流动站30个。材料科学、工程学、临床医学、化学、药理学与毒理学、生物学与生物化学、神经科学与行为学、数学、计算机科学、分子生物学与遗传学、社会科学总论、免疫学、精神病学与心理学、地球科学、环境科学与生态学、农业科学、物理学等17个学科ESI(基本科学指标)排名居全球前1%,其中材料科学、工程学、临床医学、计算机科学、化学居全球前1‰;拥有享"南湘雅"美誉的湘雅医院、湘雅二医院、湘雅三医院3所大型三级甲等综合性医院及湘雅口腔医院,湘雅医学院附属肿瘤医院、海口医院。
学校坚持人才强校战略,师资力量雄厚。有中国科学院院士1人,中国工程院院士16人,国家"万人计划"领军人才26人,"973计划"项目首席科学家19人(其中青年项目2人),教授及相应正高职称人员1884余人,享受政府特殊津贴专家412人。
学校坚持立德树人,质量优先,努力探索和完善人才培养新模式。现有全日制在校学生5.9万余名,其中本科生3.4万余名、研究生2.3万余名、国际学生2000余名。先后获得国家精品课程57门,国家教学团队8个,国家级实验教学示范中心8个,国家级虚拟仿真实验教学中心3个,国家临床教学培训示范中心2个。在国内率先创办创新型高级工程人才实验班,成为教育部卓越工程师、卓越医师、卓越法律人才教育培养计划试点高校。学校是全国首批试点开展八年制医学教育(医学博士学位)的大学之一,也是全国第一所为军队培养现役军官指技合一硕士研究生的高校。学校入选全国首批毕业生就业典型经验高校、全国首批深化创新创业教育改革示范高校、全国大众创业万众创新示范基地,成为我国百强企业最欢迎的10所大学之一。
学校坚持瞄准国家和社会重大需求,深入推进协同创新,积极服务国民经济建设和国防现代化建设主战场。学校现有国家级科研基地27个,其中国家重点实验室2个、国家工程研究中心6个、国家工程技术研究中心2个、国家工程实验室6个、国防科技重点实验室1个、国家工程化与创新能力建设平台1个、国家临床医学研究中心3个、国家国际科技合作基地4个,牵头和参与组建国家"2011协同创新中心"2个。2000年以来,学校共获国家科技三大奖109项,其中获国家科技一等奖(特等奖)18项,10个项目入选"中国高校十大科技进展"。
学校坚持开放办学,国际合作与交流活跃,先后与美、英、澳、加、日、法、德、俄等50多个国家和地区的260多所大学和科研机构建立了长期合作关系,与众多跨国企业集团广泛开展产学研合作。现有来自100多个国家和地区的国际学生在校学习。
"惟楚有材,于斯为盛",今天的中南大学正肩负着国家高水平大学建设的历史责任,立足湖南,面向全国,放眼世界,加快推进校内综合改革和内涵式发展,努力建设特色鲜明的世界一流大学,为实现中华民族伟大复兴的中国梦作出更大贡献!