Shanghai Lixin University of Accounting and Finance
上海立信会计金融学院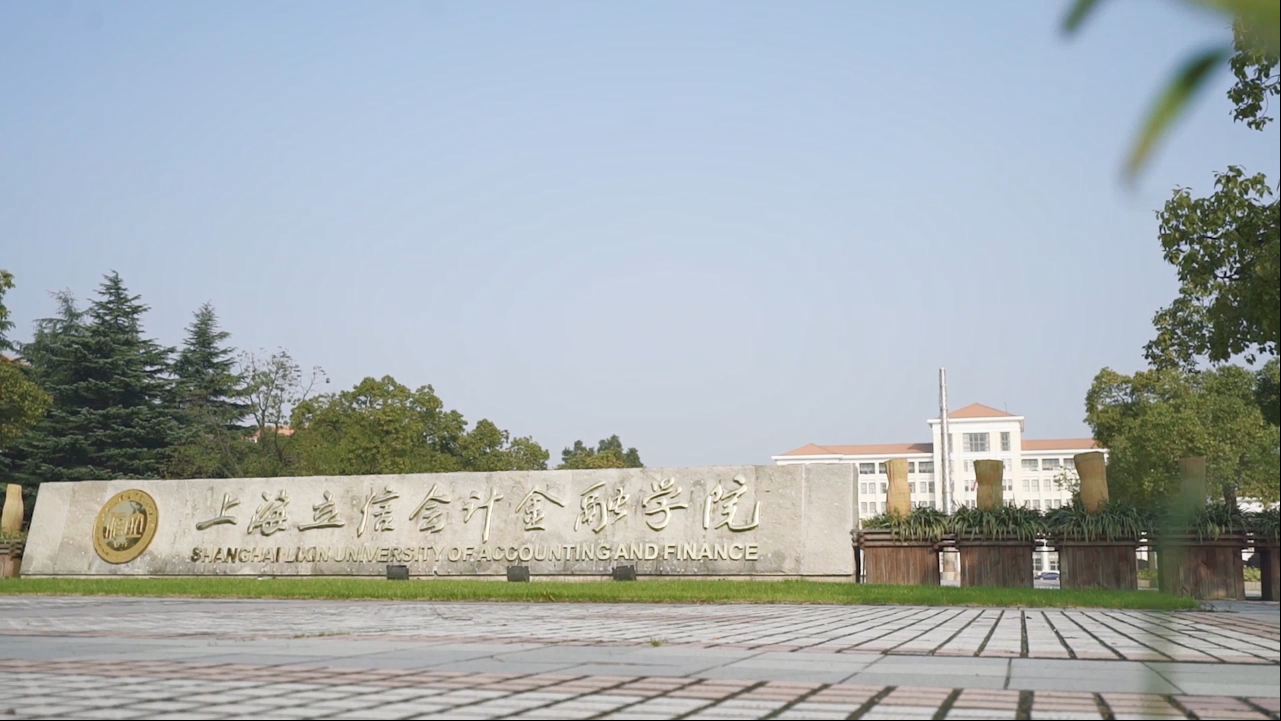 上海立信会计金融学院是一所会计、金融特色鲜明的公办全日制普通高等学校,由原上海立信会计学院和原上海金融学院于2016年6月合并组建而成。"立信"之名源自《论语》"民无信不立"。 学校起源于著名教育家、会计学家、"中国现代会计之父"潘序伦先生1928年创办的立信教育事业。在90多年的办学历史中,学校被业界誉为中国现代会计教育的发祥地之一和未来金融家摇篮。
Shanghai Lixin University of Accounting and Finance is a full-time general higher education institution offering distinctive accounting and finance programs. It was formed in June 2016 by amalgamating Shanghai Lixin University of Commerce and Shanghai Finance University. The name "Lixin" comes from a saying from the Analects of Confucius, "Without credibility, you won't have a place in the world." The history of the University can be traced back to 1928, when Pan Xulun, a famous educator and accountant honored as the "Father of Modern Accounting in China" founded Lixin Accounting School.
学校现有上川路、文翔路和中山西路三个校区,占地面积1200多亩。2019年,顾唐路新校区建设正式开工。现有全日制在校学生17597人。学生就业良好,被教育部评为"全国毕业生就业典型经验高校"。2019年,上海立信会计金融学院附属学校正式揭牌。
The University has three campuses in Pudong, Songjiang and Xuhui respectively, covering an area of more than 1,200 mu (about 800,000 m2). In December 2019, SLU's Pudong new campus came into construction. There are 17597 full-time students in the University. The students have good prospects of employment, with the employment rate of graduate students being 100%, and that of undergraduates over 98%, and thus was selected as a "National Model University for Graduate Employability" by the Ministry of Education.
学校坚持把人才作为第一资源,不断提高师资队伍水平。现有教职工近1650人,其中专任教师近1100人,正高级近110人,副高级近350人,博士660余人。学校坚持开放办学,深化国际交流合作。与国(境)外100多所高校及机构建立了合作关系。与美国新泽西理工学院合作开展金融工程专业(金融科技方向)本科中外合作办学项目,与欧盟高校合作开展伊拉斯谟+项目,与丹麦IBA国际商学院合作举办孔子学院。
The University views human resources as the foremost resources and constantly improves its faculty. There are nearly 1,650 faculty members, including more than 1,100 full-time teaching staff. Nearly 110 of the full-time teaching staff obtain senior titles and 350 deputy senior titles. More than 660 teaching staff have a doctorate. It has a group of experts and scholars who have been selected into national and provincial-level talent programs and are academically influential in their professional fields. SLU keeps on promoting open education and deepening international exchanges and cooperation. It has established a cooperative relationship with more than 100 universities and research institutes outside mainland China, and cooperated with the International Business Academy, Denmark to establish a Confucius Institute. It joined hands with the New Jersey Institute of Technology to develop an undergraduate Sino-foreign joint program in financial engineering (specialized in fintech), which was approved by the Ministry of Education of China in 2019.
展望未来,学校扎根中国大地,努力建设国际知名、国内有重要影响、特色鲜明的高水平应用型财经大学。
It will deepen the comprehensive reform of education, enhance its teaching quality, human resources and the open University-running strategy, and strive to be an internationally renowned, domestically influential and distinctive high-end application-oriented university of finance and economics.