About Guizhou Normal University
走进贵州师范大学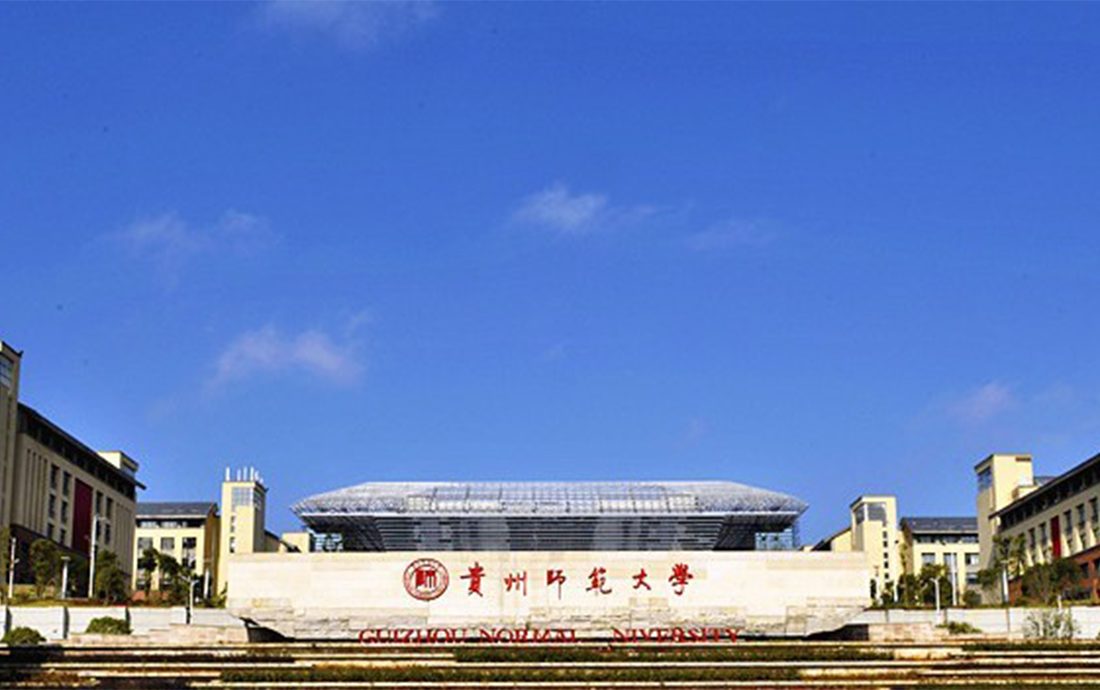 贵州师范大学坐落于贵州省贵阳市,贵州一流学科建设高校,以教师教育为特色的综合性学科布局的省属重点大学。学校创建于1941年,原名为"国立贵阳师范学院";1950年改名为"贵阳师范学院";1985年更名为"贵州师范大学"。2017年成为贵州率先进入教育部及国家外专局"111计划"的高校,2019年获批博士后中国语言文学科研流动站。
Guizhou Normal University is located in Guiyang, Guizhou Province. It is a first-class-discipline-construction university in Guizhou and a key provincial university with comprehensive discipline layout featuring teacher education. It was founded in 1941 as "National Guiyang Normal University". In 1950, it was renamed "Guiyang Normal University". In 1985, it was renamed "Guizhou Normal University".In 2017, it became the first university in Guizhou to be included in the "111 Plan" of the Ministry of Education and The State Administration of Foreign Affairs. In 2019, it was approved as the post-doctoral research station of Chinese Language and Literature.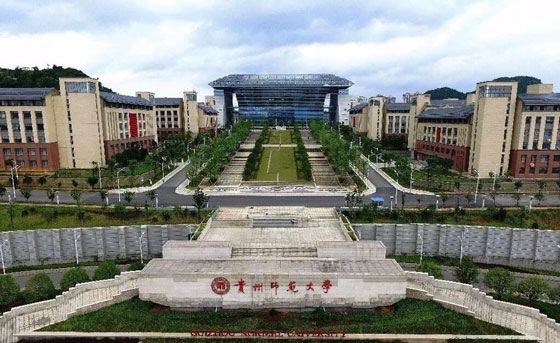 学校现有云岩区、白云区、花溪区三个校区,占地面积近2800亩;有全日制在校学生4.27万人,在职教职工2595人;设有24个学院,有本科专业81个;有一级学科博士学位授权点6个、一级学科硕士学位授权点22个。
The school has three campuses respectively located in Yunyan District, Baiyun District and Huaxi District, covering an area of nearly 2800 acres. It has 42,700 full-time students and a staff of 2,595. It has 24 colleges and 81 undergraduate majors.There are 6 doctorate programs in first-level disciplines and 22 master programs in first-level disciplines.

学校学科专业实力位居贵州省高校前列。现有4个贵州省国内一流建设学科、2个贵州省"世界一流建设学科II类学科(群)"。学校的学科专业涵盖哲学、经济学、法学、教育学、文学、历史学、理学、工学、农学、管理学、艺术学等11个学科门类,形成了以教师教育为特色的综合性学科布局。
The discipline strength of the university ranks among the top universities in Guizhou Province. Currently, there are 4 "first-class-construction disciplines" in Guizhou province and 2 "first-class-construction disciplines in The World (group)" in Guizhou Province.The school's disciplines and majors cover 11 disciplines, including philosophy, economics, law, education, literature, history, science, engineering, agriculture, management and art, forming a comprehensive discipline layout featuring teacher education.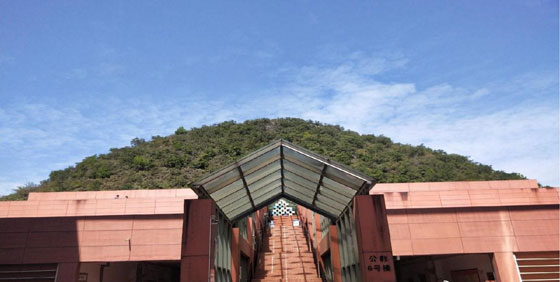 学校教育教学资源较为丰富,是全省高素质创新型人才培养的重要基地。2017年1月,学校荣获"国家级首批深化创新创业教育改革示范高校"称号,12月入选教育部"全国高校实践育人创新创业基地"。数字化校园建设水平高,无线网络覆盖大部分公共区域及图书馆阅览区域,基于公共数据平台的数字化校园服务全校。图书馆资源丰富、特色鲜明,是"全国古籍重点保护单位","全国文化信息资源共享工程基层分中心"。
The school is rich in education and teaching resources, it is an important base for the cultivation of innovative talents with high quality. In January 2017, the school was awarded the title of "State-Level Demonstration University for Deepening Innovation and Entrepreneurship Education Reform", and it was selected as the "National Innovation and Entrepreneurship Base for Practice Education of Colleges and Universities" by the Ministry of Education in December 2019. Digital campus construction level is high, and wireless network covers most of the public area and library reading area. With rich resources and distinctive features, the library is a key national protection unit for ancient books and a grassroots sub-center of the National Cultural Information Resource Sharing Project.

近年来,学校共承担省部级以上科研项目772项,其中国家重点研发计划项目1项、国家级科研项目246项、省部级科研项目526项;获省部级以上科研奖165项;获国家级教学成果奖2项、省级教学成果奖24项;获批专利441项,出版学术著作344部。
In recent years, the university has undertaken 772 scientific research projects at and above the provincial and ministerial level, including 1 national key research and development program project, 246 national scientific research projects and 526 provincial and ministerial ones. It has won 165 scientific research awards at and above the provincial and ministerial level, 2 national teaching achievement awards, and 24 provincial teaching achievement awards. It has been granted 441 patents and published 344 academic works.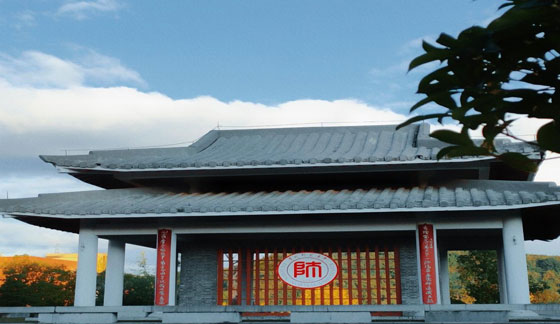 学校注重对外学术交流与合作研究,先后与美国、英国、葡萄牙、俄罗斯、日本、韩国、泰国、印度尼西亚、马来西亚、越南等多个国家和台湾地区的大学及科研机构建立长期合作与交流关系,开展师生交流项目,开放办学力度进一步加大,是承担中国政府奖学金来华留学生培养任务院校之一,与英国苏格兰学历管理委员会合作举办有英国高等教育文凭项目(SQA-AD),与教育部留学服务中心合作开设有本科国际通识教育课程(IGEC)。
The Schools attaches importance to international academic exchange and cooperation. It has established long-term cooperation with universities and research institutes from Taiwan, the United States, England, Portugal, Russia, Japan, South Korea, Thailand, Indonesia, Malaysia, Vietnam and other countries. It is one of the Chinese government scholarship students training mission schools. It runs the program of British higher education diploma programme (SQA - AD) with British Scotland Education Management Committee, and the program of Undergraduate International General Education Courses (IGEC) with the Ministry of Education Service Center .


学校历经八十一年风雨,代代贵师学人以振兴国家、民族为己任,熔铸了"爱国、奉献、敬业、自强"的大学精神,凝练了"慎思笃行、博学致新"的校训。学校还培养了27万余名各条战线的优秀人才,为推动贵州经济社会发展尤其是基础教育的发展做出了积极贡献。
During its 81-years development, Guizhou Normal University has made it its mission to revitalize the country and the nation, formed the "patriotic, devotion, dedication, self-reliance"spirit of university, and condensed the school motto of "Think carefully, practice earnestly, learn erudite to new".The school has produced more than 270,000 graduates, making positive contribution to the economic and social development of Guizhou, especially the development of basic education.