Shandong University
山东大学简介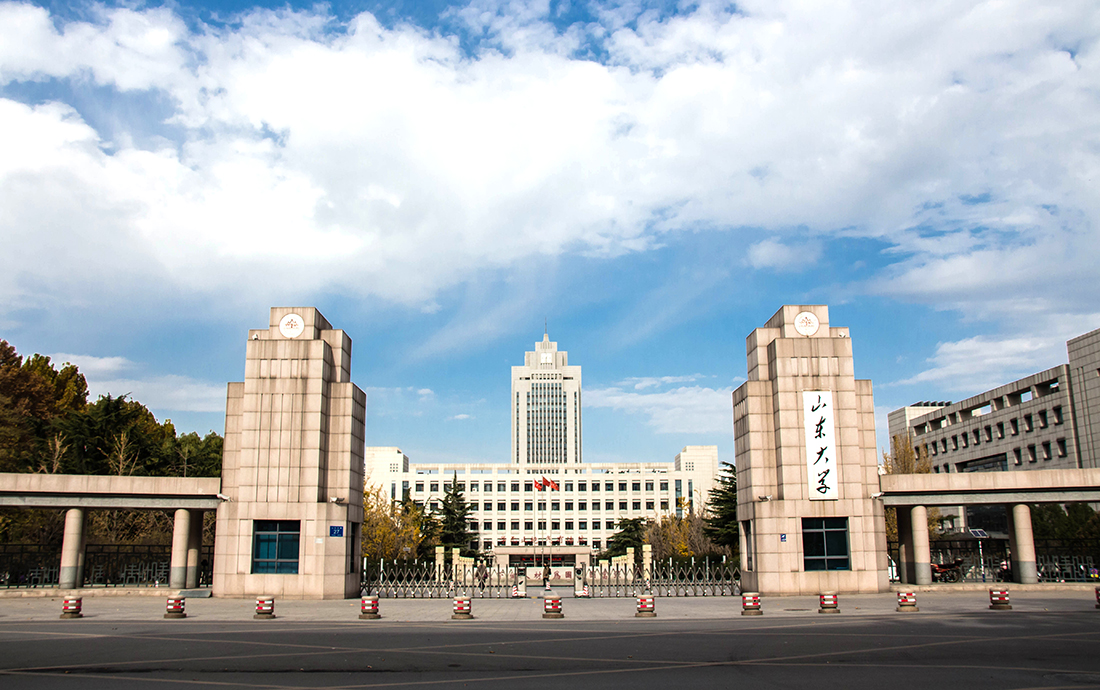 目 录

一、学员须知
二、友情提示
三、生活指南
1.气候
2.住宿
3.饮食
4.网络
5.购物
6.洗衣
7.交通
8.银行
9.医疗
10.安全指南
四、山东名胜简介
五、山东大学简介
六、国际教育学院简介
七、中华传统文化研究与体验基地简介
Contents
Ⅰ. Notice
Ⅱ. Tips
Ⅲ. Life Guide
1. Climate
2. Accommodation
3. Food
4. Network
5. Shopping
6. Laundry
7. Transportation
8. Bank
9. Medical Services
10. Safety Guidelines
Ⅳ. Scenic spots in Shandong
Ⅴ. Introduction to Shandong University
Ⅵ. Introduction to College of International Education
Ⅶ. Introduction to Center for Research and Experience of Traditional Chinese Culture
一、学员须知
1. 遵守中国法律、法规,尊重当地人民生活习俗。
2. 遵守《日程表》《课程表》的活动、学习安排,准时出席各项活动,按时上课。如有特殊情况不能参加须向项目负责人或老师请假。
3. 学员须完成指定的课程、作业,并通过考试,方可获得由孔子学院总部/国家汉办、山东大学国际教育学院颁发的培训证书。
4. 出席重要活动和上课时,请着装整齐。
5. 学员须在指定的宾馆、宿舍住宿,请不要单独外出居住。遵守宾馆、宿舍的管理规定。
6. 外出集体活动请佩戴胸牌,勿离队单独行动。
7. 自由活动期间,尽量结伴出行。如需单独活动请告知同伴或领队,说明去处。如离开学校去其它城市,须向项目负责人书面请假,经批准后方可离开。
8. 外出研学时,请遵守有关历史文化区的管理规定,不要去危险的地方。
9. 学员在华期间的管理由山东大学项目负责人和培训班领队共同负责。
Ⅰ. Notice
① Students shall abide by Chinese laws and regulations, and respect local customs.
② Students shall follow the arrangement of Schedule and Class Timetable for activities and study, attending all activities and classes on time. If one is unable to participate in special circumstances, he/she must ask the project manager or teacher for leave.
③ Students shall complete the assigned courses and assignments, and pass the examinations before he/she can obtain the training certificate issued by Confucius Institute Headquarter/Hanban and College of International Education, SDU.
④ Students shall dress appropriately for classes and formal activities.
⑤ Students shall live in the designated hotel and dormitory, and comply with the management regulations of the hotel and dormitory. Please do not live alone.
⑥ Students shall wear a badge when going out for group activities. Please do not leave the team.
⑦ Students had better hang out in groups. If one needs to go out alone, please inform his/her classmates or the supervisor in advance. If one wants to leave for another city, he/she must ask the project manager for leave with a written application. Students shall not leave without the approval.
⑧ Students shall abide by the regulations concerning the management of historical and cultural zones when studying outdoors. Please do not go anywhere dangerous.
⑨ Students studying in China shall obey the management of both the project manager of Shandong University and the supervisor of the training class.
二、友情提示
1. 在华期间请保管好自己的护照、钱财和贵重物品,外出时随身携带护照。
2. 外出用餐、购物、乘车等,请了解清楚价格、质量后再付费,并索要发票。
3. 外出品尝小吃,请注意卫生。
4. 中国白酒的酒精含量较高,一般为35%--65%。饮中国白酒时请小口慢饮,适可而止,切勿过量。
5. 中国电压为220伏。一般为双孔和三孔电源插座。
Ⅱ. Tips
1. Take care of your passport, money and valuables, and take your passport with you when you go out.
2. Pay after knowing the price and quality, and ask for the invoice when having meals, shopping and taking taxi.
3. Pay attention to food sanitation and security when going for local snacks.
4. The alcohol content of Chinese liquor is generally as high as 35%--65%. Please sip and drink slowly and moderately when you try the liquor.
5. The voltage in China is 220v. There are duplex and triplex receptacle outlets available.
三、 生活指南
1. 气候
济南属北温带大陆性季风气候,春、夏、秋、冬四季分明。
春季(3-5月):空气比较干燥、有风,气温逐渐变暖,各月温差较大。3月最低气温能到零度以下,5月最高气温可达30℃以上。
夏季(6-8月):比较炎热,平均温度为31℃,7、8月最热气温高可达到40℃。
秋季(9-11月):气候舒适,温度适宜,气温逐渐变冷,各月温差较大。9月最高可达35℃左右,11月最低气温降至-2℃左右。
冬季(12-次年2月):比较寒冷,最低气温-15℃,最高气温10℃左右。
Ⅲ. Life Guide
1. Climate
Jinan, located in the temperate zone of East Asia, has a continental monsoon climate featuring four distinct seasons.
Spring (March-May): The weather is dry and windy. The temperature will rise gradually, however it varies greatly from month to month. The lowest temperature in March can reach below zero, and the highest temperature in May can be above 30℃.
Summer (June-August): It is hot in summer time, and the average temperature is about 31℃. The temperature in July and August can reach 40℃.
Autumn (September-November): The climate is comfortable and the temperature is suitable. The temperature will gradually go down, however it varies greatly from month to month. The temperature in September can reach 40℃, and it in November can drop to -2℃ or so.
Winter (December-February): The weather is rather cold with the lowest temperature about -15℃ and the highest 10℃.
2.住宿
① 学人大厦,位于山东大学中心校区,内外环境幽雅,文化氛围浓厚。大厦配套设施齐全,包括住宿及餐饮,房间内有电视,电话,卫生间及宽带等,热水24小时供应。自助餐厅(洗墨轩)位于大厦一楼。
学人大厦餐厅开放时间:周一至周日07:00-10:00,11:30-14:00,17:30-21:00
学人大厦前台电话:0531-82885511
② 入住其他宾馆或宿舍的有关信息另行说明。
2. Accommodation
① The Xueren Hotel, located in the central campus of Shandong University, enjoys a quiet and elegant environment and a strong cultural atmosphere. The hotel is well equipped with all kinds of facilities, including accommodation, catering, TV, telephone, toilet and network. Hot water is available 24 hours a day. The cafeteria (Ximo Xuan) is located on the first floor of the building.
Open hours of the cafeteria: 07:00-10:00pm, 11:30-14:00, 17:30-21:00pm from Monday to Sunday.
Telephone number of the reception: 0531-82885511
② Relevant information about staying in other hotels or dormitories is explained separately.
3. 饮食
① 学生餐厅:国际教育学院西面350米处,提供各种饮食服务,有4800个餐位,每餐大约5-30元/人。
地下一层和一楼:学生餐厅,价格便宜;
二楼:学生自选餐厅和穆斯林专用餐厅;
三楼:教职工餐厅和宴会厅,可自己点菜;
四楼:自助餐厅,价格稍贵。
用餐时间:早餐:6:30-8:00 ;中餐:11:30-12:30 ;晚餐:17:00-18:30
② 学人大厦:提供早、午、晚自助餐,午餐和晚餐价格为:78元/人。
用餐时间:早餐:7:00 -10:00;中餐:11:30-14:00;晚餐:17:00-21:00
③ 学校周边餐馆: 北门和西门外有较多餐馆,口味多,品种丰富,价格差别大,人均消费20-100元不等。
3. Foods
① Student dining hall: 350 meters west of the College of International Education, providing various catering services, with a seating capacity of 4800, and about 5-30 yuan per person per meal.
Ground floor and first floor: Student dining room, cheap;
Second floor: Student cafeteria and Muslim restaurant;
Third floor: Staff dining room and banquet hall, where you can order your own food;
Fourth floor: Student cafeteria, slightly more expensive.
Meal time: Breakfast: 6:30-8:00; Lunch: 11:30-12:30; Dinner: 17:00-18:30
② Xueren Hotel: offers buffet breakfast, lunch and dinner. Price of lunch and dinner: 78 yuan per person.
Meal time: Breakfast: 7:00-10:00; Lunch: 11:30-14:00; Dinner: 17:00-21:00
③ Restaurants near the campus: There are many restaurants outside north gate and west gate, which have many tastes, abundant varieties and great price differences. The per capita consumption varies from 20 to 100 yuan.
4. 网络
来到山东大学后,您可以通过如下几种方式和家人或朋友联系:
① 办理中国手机卡,学校内有中国移动、中国联通等营业厅,如果需要,您在到达济南后可凭护照办理手机卡,开通上网业务。
② 如果不办理手机卡,可在住宿房间内上网,如需密码,可到总服务台询问。
4. Network
When arriving at Shandong university, you can contact your family or friends in the following ways:
① Apply for a Chinese mobile phone card. There are business halls of China Mobile and China Unicom in the school. If necessary, you can apply for a SIM card after arriving in Jinan with your passport, and open the Internet service.
② If you do not apply for a SIM card, you can access the Internet in your room. Please ask the reception for the password.
5. 购物
以下是校内或距离学校较近的购物地点:
① 校内生活超市:位于学生餐厅地下一层,可选购食品、生活用品。
② 综合大型超市:大润发洪楼店,可购买生活用品、食品、山东特产等。
③ 综合大型商城:印象城、银座商城、恒隆购物中心、贵和购物中心,可购买服装、化妆品、家电、日用百货等。
5. Shopping
There are some shopping sites located on or close to campus:
① Campus Life Supermarket: located on the ground floor of the student dining hall, and you can buy foods and daily necessities from there.
② Comprehensive supermarket: RT-Mart (Hongjialou branch ), where you can buy daily supplies, foods, Shandong specialties, etc.
③ Comprehensive large shopping malls: INCITY Shopping Mall, Ginza Mall, Parc66 Plaza, Guihe Shopping Center, where you can buy clothing, cosmetics, home appliances, daily provisions, etc.
6. 洗衣
学人大厦提供有偿洗衣服务,房间内放有洗衣价格单,支付方式多样。
国际教育学院北侧留学生公寓内,设有自助洗衣房,洗衣价格较为便宜,一般为4元/桶,现在仅支持微信支付。
6. Laundry
Xueren Hotel offers paid laundry service with a price list in the rooms. You can choose various payment methods.
There is a laundromat inside the international students' apartment (north side of the College of International Education). The price of laundry is relatively cheap, generally 4 yuan per barrel, but only WeChat payment is supported.
7. 交通
(1)公交路线
K1路(2元)约15分钟/趟
起点:山大路山大南路公交站(学校西门出门左拐过马路)
坐4站到青龙桥南公交站下车(宽厚里,世茂广场)总计约40分钟
坐5站到泉城广场北公交站下车(恒隆广场)总计约45分钟
K55路(2元)约15分钟/趟
起点:山大南路山大路公交站(学校南门出门右拐)
坐6站到舜井街公交站下车(宽厚里,世茂,恒隆广场)总计约40分钟
(2)出租车
济南的出租车价格为:起租运价3公里9元,3公里外每公里增加1.50元。低速运行前的情况下,5分钟内每分钟加收0.4元,5分钟后每分钟加收0.5元。
注意选择具有合法的营运标识的车辆,按照计价器显示的金额付费,并且保留好发票,济南合法出租车的车牌号以"鲁A·T"开头。
7. Transportation
(1) Bus route
K1 (2 yuan) : buses run every 15 minutes.
Departure Station: "Shanda Lu Shanda Nanlu" bus stop (turn left at the west gate of the campus, and then cross the street)
Take 4 stops to get off at "Qinglongqiao Nan" bus stop (Shimao Shopping Mall, KUANHOULI), which takes about 40 minutes in total.
Take 5 stops to get off at "Quancheng Guangchang Bei" bus stop (Parc66 Plaza), which takes about 45 minutes in total.
K55 (2 yuan): buses run every 15 minutes.
Departure Station: "Shanda Nanlu Shanda Lu" bus stop (turn right at the south gate of the campus)
Take 6 stops to get off at "Shunjing Jie" bus stop (Shimao Shopping Mall, KUANHOULI plaza, Parc66 Plaza) , which takes about 40 minutes in total.
(2) Taxi
The taxi price in Jinan: base fare is 9 yuan for 3km, additional 1.5 yuan is charged for each kilometer beyond 3 km. Under the circumstance of low-speed moving, additional 0.4 yuan per minute is charged within 5 minutes, and additional 0.5 yuan per minute is charged beyond 5 minutes.
Pay attention to take a taxi with legal operating identification, and pay according to the amount shown by the meter and keep the invoices. The license plate number of Jinan legal taxi begins with "鲁A·T".
8.银行
① 学校南门西侧200米有中国银行、工商银行、建设银行,均可以办理人民币和外币的兑换业务。货币兑换需要出示护照或者居留证,部分币种的兑换需要预约。
② 学校附近的银行提供针对外国人办理借记卡的服务,如有需要,可以持护照到学校附近的银行办理中国银行卡,预留中国手机号码。此后,借助留给银行的手机号码,将相关软件与银行卡进行关联即可进行手机支付。
8. Bank
① There are Bank of China, Industrial and Commercial Bank and Construction Bank 200 meters to the west of the south gate of the campus, which all provide currencies exchange service. Currency exchange requires the presentation of a passport or residence permit, and some currency exchanges require an appointment.
② Banks near schools provide debit card services for foreigners. If necessary, students can take the passport to banks near the campus to apply for a Chinese bank card. The Chinese mobile phone number is required for the application, which will be used to associate the related software with the bank card for mobile payment.
9. 医疗
学校设有校医院,周边也有几所综合医院,可以为大家提供良好的医疗服务。① 山东大学校医院:学校北门左行30米路对面,电话:0531-88369663
② 济南市中心医院:济南市解放路105号,电话:0531-85695114,81312000
9. Medical Care
There is a school hospital and several general hospitals near the campus, which can provide good medical services.
① School University Hospital: 30 meters to the left of the north gate, on the opposite side of the road. Tel: 0531-88369663
② Jinan Central Hospital: No.105 Jiefang Road, Jinan, Tel: 0531-85695114, 81312000
10. 安全指南
济南的治安较好,在山东大学学习和生活是比较安全的。但是,在日常生活中学员们还是要妥善保管好自己的护照、各种证件和钱物。贵重物品要放好,平时外出要关闭水电开关,管好门窗锁好门。
一旦出现紧急情况,要及时报警,同时要向项目负责人和领队报告,以便尽早得到帮助。
济南市报警电话:
匪警:110
火警:119
医疗急救:120
校内报警电话:0531-88364110
10. Safety Guidelines
Jinan maintains good public order, and it is even safer to study and live in Shandong University. However, students still need to take good care of their passports, documents, money and belongings in daily life. Valuables should be put away properly, water and electricity switches should be turned off, and doors and windows should be properly secured when students go out.
In case of emergencies, call the police in time and report to the project manager and the supervisor so as to get help as soon as possible.
Alarm Telephone Number of Jinan:
Police: 110
Fire alarm: 119
Medical first aid: 120
School Alarm Telephone: 0531-88364110
四、 山东名胜简介
Ⅳ. A Brief Introduction to Shandong's Scenic Spots
孔子故里——曲阜
曲阜位于山东省西南部,是中国古代伟大的思想家、教育家、儒家学派创始人孔子的故乡。
曲阜现存的孔庙(历代王朝供奉祭祀孔子的庙宇)、孔府(孔子嫡系后裔居住和生活的地方)、孔林(孔子及其后代的墓地)合称"三孔",作为一组历史悠久、独具特色的人文景观,1994年被联合国教科文组织列入世界文化遗产名录。
Qufu, hometown of Confucius
Qufu, located in the southwest of Shandong province, is the hometown of Confucius, a great thinker, educator and founder of Confucianism in ancient China.
The existing Confucius Temple in Qufu (where successive dynasties offered sacrifices to Confucius), Confucius Mansion (where the direct line of Confucius' descendants lives), Confucius Cemetery (where Confucius and his descendants were buried) are collectively called "Three Kong". As a group of long-standing and unique cultural landscapes, they were listed in the World Cultural Heritage List by UNESCO in 1994.
泰 山
泰山位于山东省中部,是一座历史文化名山。1987年被联合国教科文组织列为世界自然文化遗产。
泰山之尊,主要得益于历代帝王的封禅。自有正史记载以来,秦、汉、唐、宋各朝代帝王的封禅,奠定了泰山在诸多名山中的独尊地位。
Mount Tai
Mount Tai, located in the central part of Shandong Province, is a famous historical and cultural mountain. In 1987, it was listed as the World Natural and Cultural Heritage by UNESCO.
The supremacy of Mount Tai is mainly due to the worship ceremony held by emperors throughout past dynasties. Since there has been recorded in the official history, worship ceremonies held by the emperors of Qin, Han, Tang and Song dynasties have established the exclusive status of Mount Tai among many famous mountains.
济 南
济南,山东省省会,国家历史文化名城。
济南素有"泉城"美誉,全市有大小700多处天然涌泉。其中最著名的有趵突泉、珍珠泉、黑虎泉和五龙潭,众泉汇流形成景色秀丽的大明湖,构成了济南独特的泉水景观。趵突泉、大明湖和千佛山是济南的三大名胜。
Jinan
Jinan, capital of Shandong Province, is a well-known historical and cultural city in China.
Jinan has long been honored as the "Spring City", which has more than 700 natural springs varying in size. Among them, the most famous springs are Spouting Spring, Pearl Spring, Black Tiger Spring and Five Dragon Pool. The confluence of various springs forms the beautiful Daming Lake which constitutes the unique spring landscape of Jinan. Spouting Spring, Daming Lake and Qianfo Mountain are three major scenic spots in Jinan.
青 岛
青岛位于山东省东南部、黄海之滨,是中国著名的港口城市和海滨风景城市。青岛境内的崂山是中国道教发祥地之一。
青岛是中国沿海开放城市之一,是山东省最大的工业城市,也是中国著名的"品牌之都"。
Qingdao
Qingdao, located at the shore of the Huanghai Sea and in the southeast of Shandong Province, is a famous port city and coastal scenic city in China. Laoshan Mountain in Qingdao is one of the birthplaces of Taoism in China.
Qingdao is one of the open coastal cities in China, the largest industrial city in Shandong Province, and also the well-known as "Capital of Famous Chinese Brands".
潍 坊
潍坊位于山东省中东部,是民俗文化传统浓郁、悠久的城市。
潍坊是中国传统工艺木板年画的代表性城市,国际风筝联合会总部所在地,每年在此举办的国际风筝艺术节在国内外享有盛誉。
Weifang
Weifang, located in the middle and eastern part of Shandong Province, is a city with strong folk culture tradition and a long history.
Weifang is a representative city of Chinese traditional woodcut New Year paintings, and it is also the place where the headquarters of the International Kite Federation locates. The International Kite Art Festival is held in Weifang every year, which enjoys high reputation at home and abroad.
五、山东大学简介
山东大学是一所历史悠久、学科齐全、学术实力雄厚、办学特色鲜明,在国内外具有重要影响的教育部直属重点综合性大学。山东大学是中国近代高等教育的起源性大学。其医学学科起源于1864年,开启近代中国高等医学教育之先河。其主体是1901年创办的山东大学堂,是继京师大学堂之后中国创办的第二所国立大学,也是中国第一所按章程办学的大学。
学校规模宏大,实力雄厚。总占地面积8000余亩(含青岛校区约3000亩),形成了一校三地(济南、威海、青岛)的办学格局。山东大学学科齐备,涵盖文学、历史学、哲学、经济学、管理学、法学、理学、工学、医学、教育学、农学、艺术学等12大门类,具有完整的人才培养体系,各类全日制学生6万余人。山东大学的发展目标是建设"山大特色、中国一流、世界水平"的高水平研究型大学。
山东大学是传承中华传统文化最具代表性的大学,拥有国家汉语国际推广基地——中华传统文化研究与体验基地,已与国外大学/机构合作建设了8所海外孔子学院和1所独立孔子课堂,是中国进行汉语国际推广、中华传统文化研究与体验和国际汉语教育人才培养的重镇。
V. Introduction to Shandong University
Shandong University, under the direct jurisdiction of the Ministry of Education, is a key comprehensive university with a long history, a variety of disciplines, strong academic strength, and distinctive characteristics, which has great influence both at home and abroad. Shandong University is one of the initiative universities of modern Chinese higher education. Its medical school, established in 1864, signified the beginning of modern Chinese higher education. Its main body, Shandong Imperial College (Shandong Da Xue Tang) established in 1901, was the second national university in China, only after the Imperial University of Peking. Moreover, it was the first university to be established and run in accordance with a chartered constitution.
Shandong University comprises 8 campuses in three different cities (Jinan, Qingdao and Weihai), covering an area of over 533 hectares (including 200 hectares of the Qingdao campus). Shandong University is equipped with a full range of academic disciplines, including literature, history, philosophy, economics, management, law, science, engineering, medicine, education, agriculture, and fine arts, and a complete talents cultivation system with the full-time student population totaling up to over 60,000. Shandong University aims to build a high level research-based university with"SDU feature, top-ranking in China, international level".
六、国际教育学院简介
山东大学国际教育学院是一所综合性教育机构,以国际汉语教育人才培养、外国留学生教育、短期来华项目实施为主要任务,下设汉语国际教育系、对外汉语教学部、教育部来华留学生预科部等机构,是国家汉办/山东大学中华传统文化研究与体验基地、山东大学语言与文化传播研究中心的挂靠学院,是山东大学海外孔子学院的重要建设单位。
学院承担山东大学国际学生的人才培养工作,承担中国政府奖学金、国家开发银行奖学金、孔子学院奖学金、"孔子新汉学计划"、中国-阿曼友好交流奖学金等多项国际项目,学生规模逐年增加,学生教育质量在国内居于前列。
学院现有专任教师42名,专业涉及文学、汉语言文字学、外语、教育学、史学、经济学等多门学科,其中具有博士学位和在读博士35人,具有海外经历的教师达到70%以上。学院依托中华传统文化研究与体验基地建设,形成跨国界、跨学科、开放性的学术研究平台,汇集海内外及山大人文社科优秀学者开展合作,为人才培养提供了强有力的师资保障。
近年来,学院每学年招收各类留学生近2000人;每年承担短期来华项目30余期,培训学员600余人;已促成20余所海外中小学与山东省中小学建立校际友好关系。
Ⅵ. Introduction to the College of International Education
The College of International Education of Shandong University is a comprehensive educational institution with the main tasks of training talents in international Chinese language education, education of foreign students and implementation of short-term projects in China. It consists of the Department of International Chinese Language Education, the Department of Teaching Chinese as a Foreign Language, the Preparatory Department of Foreign Students sent by the Ministry of Education, etc. It is an affiliated college for the Center for Research and Experience of Traditional Chinese Culture of Hanban and Shandong University, and a key unit for the construction of overseas Confucius Institutes of SDU.
The College undertakes the training of international students in Shandong University, and various international projects, such as the Chinese Government Scholarship, the National Development Bank Scholarship, the Confucius Institute Scholarship, the Confucius China Studies Program and the China-Oman Friendship Exchange Scholarship. The scale of students is increasing year by year, and the quality of students' education comes out in front.
The College has 42 full-time teachers, majoring in literature, Chinese linguistics and philology, foreign languages, pedagogy, history, economics and other disciplines, among which 35 have doctoral degrees or are studying for doctoral degrees, and more than 70% of the teachers have overseas experience. Relying on the construction of Center for Research and Experience of Traditional Chinese Culture, the College has formed a cross-border, interdisciplinary and open academic research platform, and brought together outstanding scholars in the field of humanities and social sciences from home and abroad for cooperation, thus providing a strong guarantee of teaching staff for talents cultivation.
In recent years, the College enrolls nearly 2,000 students each academic year, undertakes more than 30 short-term projects in China with more than 600 students each year, which has facilitated more than 20 overseas primary and secondary schools to establish friendly inter-school relations with primary and secondary schools in Shandong Province.
七、中华传统文化研究与体验基地简介
山东大学中华传统文化研究与体验基地(简称基地)坐落在山东大学中心校区知新楼24和25层,建设面积2600平方米,2011年举行基地揭牌仪式。基地由孔子学院总部/国家汉办与山东大学共同建设,是目前中国高校唯一一所集文化体验与教学、人才培养与培训、理论探索与研究于一体的综合性教学科研机构。
中华文化体验馆是基地的重要组成部分,其主要功能是开展基于体验的文化教学与教育。体验馆内设有16个体验教学区和100余个体验教学点,内容包括孔子与中华传统思想、书法绘画、建筑艺术、民俗文化等,涵摄中国人的生活日用、行为方式和思维模式等不同层面。体验馆的整体设计注重在现代语境下展示、讲解和体验中华文化,注重挖掘和诠释优秀传统文化在当今生活中的表征与变迁、内涵与意义,有利于体验者在特定的情境和教师的引导中完成学习、体验和感悟等阶段的活动。
Ⅶ. Introduction to the Center for Research and Experience of Traditional Chinese Culture
The Center for Research and Experience of Traditional Chinese Culture of Shandong University (hereinafter referred to as the Base) is located on the 24th and 25th floors of Zhixin Building, Central Campus of Shandong University, covering a construction area of 2,600 square meters. In 2011, the unveiling ceremony of the Base was held. The Base, jointly built by Confucius Institute Headquarters/Hanban and Shandong university, is the only comprehensive teaching and scientific research institution in Chinese universities that integrates cultural experience and teaching, talents cultivation and training, theoretical exploration and research.
The Chinese Culture Experience Hall is an important part of the Base, whose main function is to carry out experience-based cultural teaching and education. There are 16 experiential teaching areas and more than 100 experiential teaching spots in the Chinese Culture Experience Hall, whose teaching content includes Confucius and traditional Chinese thoughts, calligraphy and painting, architectural art, folk culture, etc., covering different aspects of Chinese people's daily life, behavior and thinking mode. The overall design of the Experience Hall pays attention to the display, explanation and experience of Chinese culture in the modern context, as well as the exploration and interpretation of the representation and change, connotation and significance of excellent traditional culture in today's life, which is conducive to the experiencers to complete the activities of learning, experience and perception in specific situations and under the guidance of teachers.