Xinyang University
信阳学院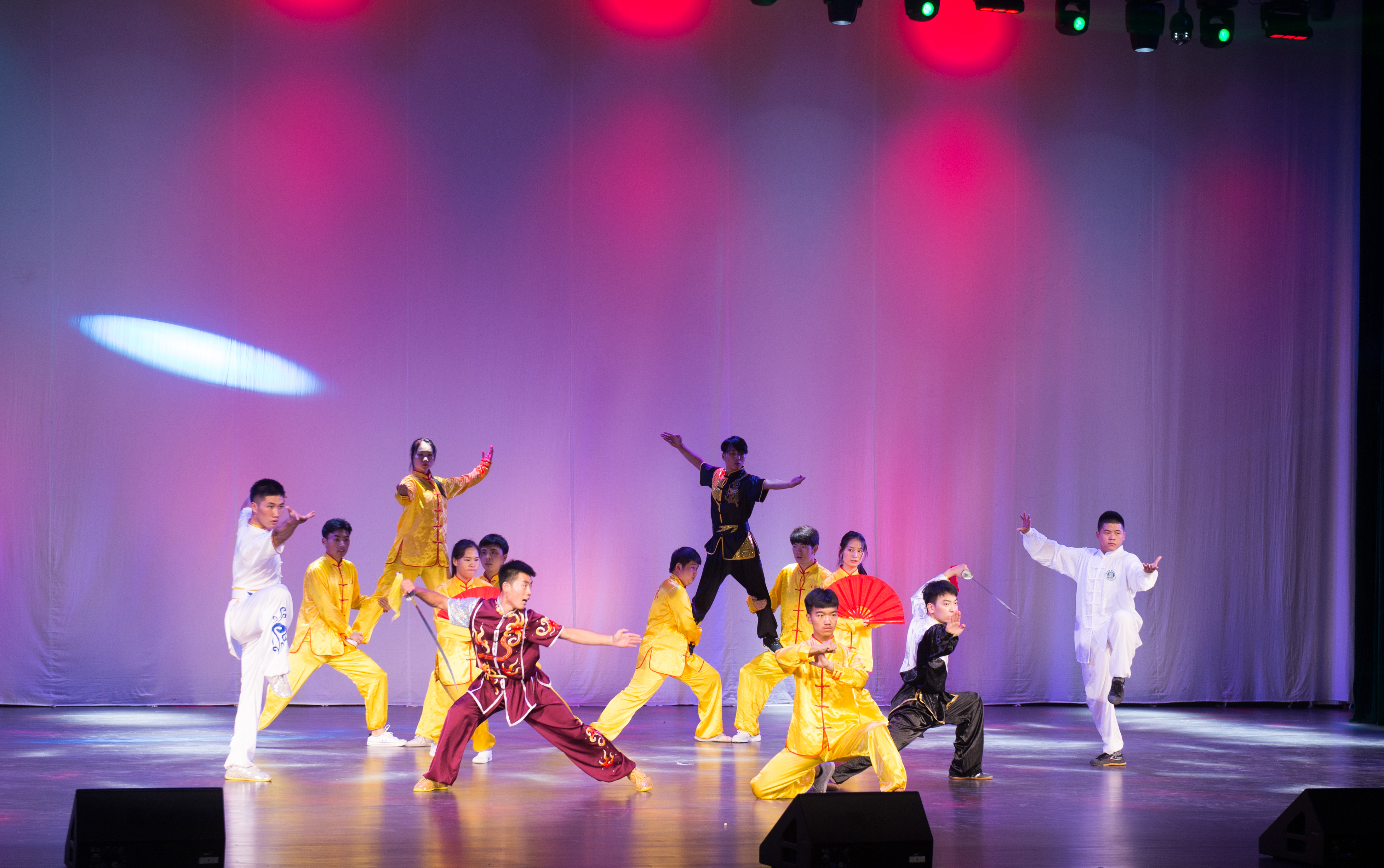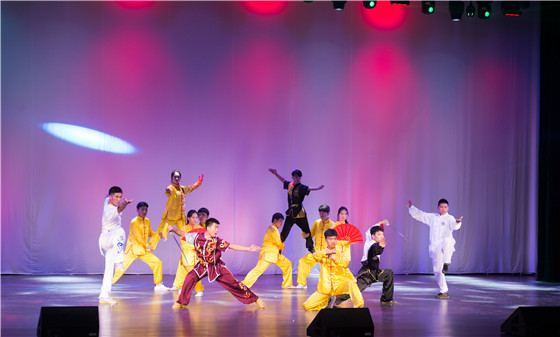 信阳学院位于鄂豫皖区域性中心城市、全国文明城市河南省信阳市。学校创办于2003年,前身为信阳师范学院华锐学院,2016年经教育部批准转设为全日制民办普通本科高校,是豫南地区首所民办普通本科高校。
Xinyang University is located in Xinyang City of Henan Province, a central city in the Hubei-Henan-Anhui region and a national civilized city. It was founded in 2003 and formerly known as Xinyang Normal University Huarui College. It became a private general higher education institution of undergraduate courses authorized by the Ministry of Education in 2006, the first of its kind in southern Henan.
学校坚持社会主义办学方向,全面贯彻党的教育方针,坚持以习近平新时代中国特色社会主义思想为指导,落实立德树人根本任务。设有外国语学院、文学院、社会科学学院、马克思主义学院、教育学院、理工学院、数学与统计学院、大数据与人工智能学院、美术与设计学院、音乐学院、土木工程学院、商学院等12个二级学院和公共体育教学部,开设本科专业53个,涉及文学、历史学、理学、工学、经济学、管理学、法学、教育学、艺术学等9大学科门类。有河南省重点学科(培育)1个,省级一流本科专业建设点4个,省民办普通高校品牌专业建设点9个,省民办普通高等学校学科专业建设资助项目10个。学校获批多项国家社科基金项目、国家自然科学基金依托单位和硕士学位授予立项建设单位,建有多个省级学科研究基地和省中华优秀传统文化传承基地,是全省率先开展辅修学位教育的5所民办高校之一。现有全日制在校生21649人,生源覆盖全国20省(市、自治区)。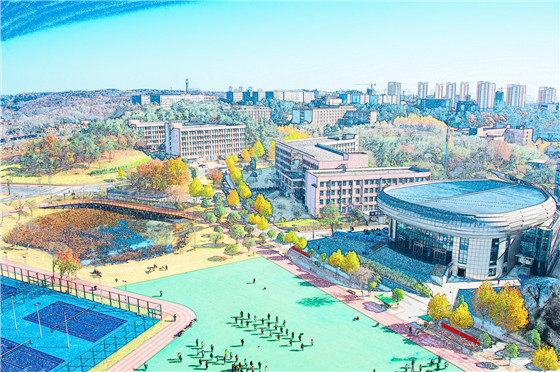 Xinyang University adheres to the socialist orientation, fully implements the Party's policy on education, is guided by Xi Jinping Thought on Socialism with Chinese Characteristics for a New Era, and carries out the fundamental task of fostering virtue through education. It has 12 colleges, including the School of Foreign Languages, the School of Chinese Language and Literature, the School of Social Sciences, the School of Marxism, the School of Education, the School of Sciences and Engineering, the School of Mathematics and Statistics, the School of Big Data and Artificial Intelligence, the School of Fine Arts and Design, the Music School, the School of Civil Engineering and the School of Business, as well as the Department of Public Physical Education. It offers 53 undergraduate programs, covering 9 branches, including Literature, History, Natural Science, Engineering, Economics, Management Science, Law, Education and Art. Xinyang University has 1 key discipline (cultivation) of Henan Province, 4 provincial first-class undergraduate pilot majors, 9 provincial private higher education brand pilot majors, and 10 provincial private higher education major construction funding projects. It has won a number of The National Social Science Fund projects, is an institution supported by the National Natural Science Foundation of China, and is an approved construction unit with the right to grant master's degree. In addition, it has a number of provincial discipline research bases and provincial excellent traditional Chinese culture inheritance bases, and is one of the first 5 private universities in Henan that provide double major programs. At present, it has 21,649 students from 20 provinces (municipalities, autonomous regions).
学校荣获"河南高等教育十大名片""河南省最具就业竞争力示范院校""河南省优秀民办学校""河南省优质特色学校""河南省依法治校示范学校""河南省平安校园""河南省高等学校先进基层党组织""河南省'大美学工'十佳优秀学生工作先进单位""河南省高校创新创业先进单位""河南省教育科研先进单位""河南省首批中华优秀传统文化传承基地""大学生KAB创业教育基地""河南省大学生创新创业实路示范基地""河南省众创空间"等荣誉称号;是"河南省首批大学章程核准高校""河南省第三批普通高等学校心理健康教育试点单位"。
Xinyang University has been granted a great many of awards, including Higher Education Top Ten Brands of Henan Province, The Most Competitive Demonstration College for Employment in Henan Province, Excellent Private School in Henan Province, High Quality School with Special Characteristics in Henan Province, Henan Provincial Demonstration Law-based Governance School, Safe Campus of Henan Province, Advanced Primary Party Organization of Colleges and Universities in Henan Province, "Great Beauty Student Affairs Work" Top Ten Outstanding Student Affairs Work Advanced Units of Henan Province, Advanced Unit of Innovation and Entrepreneurship in Universities of Henan Province, Advanced Unit of Education and Scientific Research in Henan Province, The First Batch of Excellent Traditional Chinese Culture Inheritance Bases in Henan Province, KAB Entrepreneurship Education Base for College Students, Innovation and Entrepreneurship Demonstration Base for College Students in Henan Province, and Henan Makerspace. Furthermore, it is among The First Batch of Universities with Approved Charter of Henan Province, and The Third Batch of Mental Health Education Pilot Units in Colleges and Universities in Henan Province.