邮箱@待填写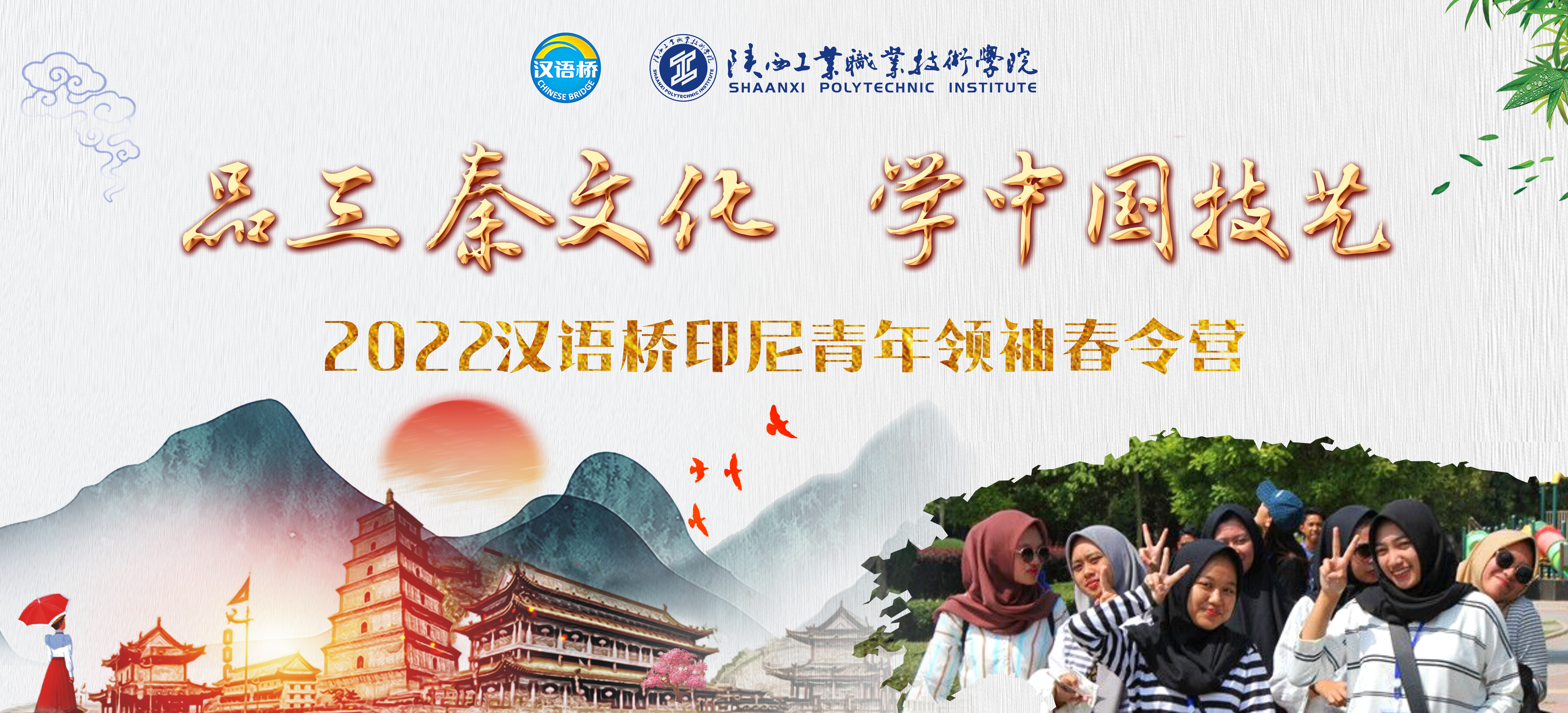 Shaanxi province is the birthplace of Chinese civilization and had been the capital of 14 dynasties in its long history. Sanqin refers to regions of Guanzhong, Northern Shaanxi, Southern Shaanxi. The Sanqin culture has a long history, like a splendid flower of art standing in northwest China.
Shaanxi Polytechnic Institute (SXPI) is a leading higher vocational college in China and is running good collaboration programs with Indonesia colleges and universities. The 2022 Spring Camp for Indonesian Young Leaders hosted by SXPI is an online program which well integrates Chinese language, culture, arts and skills, and is a high-quality Sino-foreign cultural exchange at vocational education institutions which well reflects the Sanqin regional characteristics.
The Spring Camp enrolls 276 students from Indonesia universities, colleges and high schools. The students will learn Chinese language, culture, skills from the online live and recorded courses. Through the Spring Camp, SXPI develops and promotes international teaching standards and resources, promotes people-to-people and cultural exchanges, and improves vocational education and education in both countries.
陕西是中华文明的发祥地,先后有14个王朝在此建都。三秦泛指陕西所辖的关中、陕北、陕南地区。三秦文化源远流长,就像一朵灿烂的艺术奇葩矗立在中国的西北。
陕西工业职业技术学院是中国高职院校中的佼佼者,与印尼职业院校具有良好的合作基础。本次印尼青年领袖春令营依托我校职业教育专业特色,融汉语学习、文化艺术传播、职业技能学习为一体,打造体现三秦地域特色的职业教育中外人文交流精品项目。
本项目招收印尼大中专在校生、高中生276人。通过在线直播课和录播课的形式,面向印尼学生传播中国语言文化,开发推广国际化教学标准和资源,促进两国人文交流,提升两国职业教育教学水平。