A Brief Introduction of HBVUIT
河北工业职业技术大学简介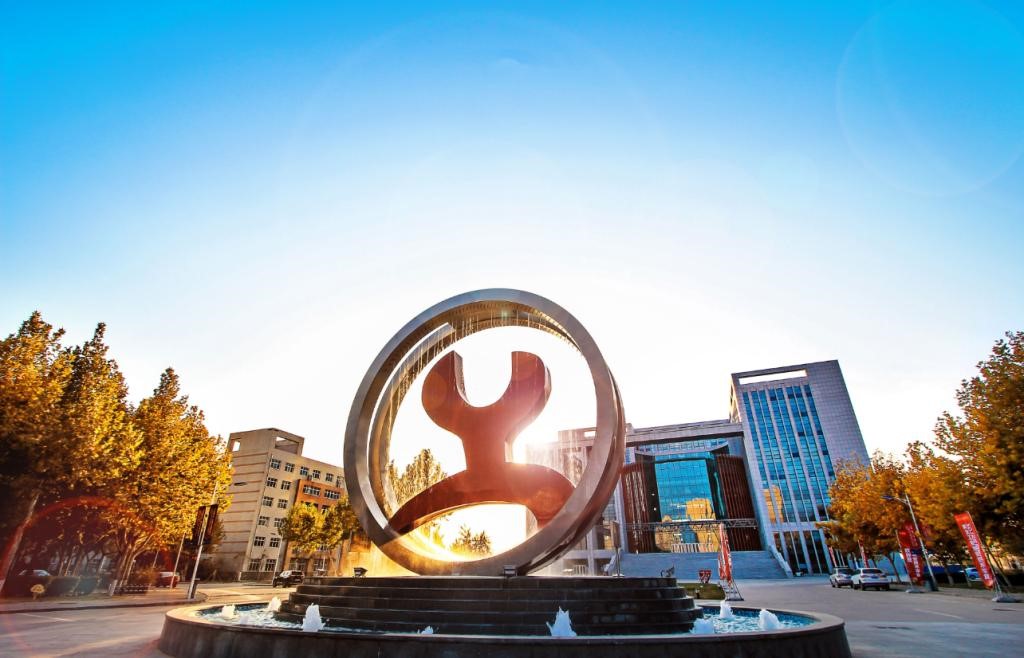 河北工业职业技术大学始建于1958年,是以钢铁冶金为特色的高职院校。学院于2019年分别入选"国家优质校"和"中国特色高水平高职学校和专业建设计划"高水平学校建设单位。 2021年1月26日,教育部批准设置为公办本科层次职业学校。学校位于河北省省会石家庄市,始终坚持"立足装备制造,突出冶金特色,服务区域,面向全国,接轨国际"的办学定位,取得了令人瞩目的成绩。
学校现有红旗、新石、平山三个校区,校园占地面积2088亩,在校生近2万人,校内专任教师1000余人,长期聘请兼职教师500余人。学校设有材料工程系、智能制造学院等15个教学单位。
学校始终坚持国际视野和全球意识,自1990年开展国际教育交流以来,先后与加拿大、英国、新加坡、澳大利亚、美国、德国、新西兰等国家和台湾地区院校开展联合培养、师生交流、学分互换、海外实习等项目。学校积极响应共建"一带一路"倡议,从2017年起招收沿线国家学历留学生,生源遍及孟加拉国、缅甸、泰国、蒙古、印度尼西亚、柬埔寨等国。2019年在泰国成立"燕赵丝路学院",2020年7月,学校入选教育部中国教育国际交流协会第三批"中国-东盟高职院校特色合作项目"。建有中韩中外合作办学项目。学院面向世界敞开大门,欢迎各国留学生到我院学习交流。
Hebei Vocational University of Industry and Technology (HBVUIT), founded in 1958, is a higher vocational college which is characterized by iron and steel metallurgy. It was enlisted as one of the high-quality vocational colleges in China and the construction unit of high-level vocational school with Chinese characteristics in 2019 respectively. On January 26, 2021, the Ministry of Education approved its establishment of a public undergraduate vocational school. Situated in Shijiazhuang, Hebei province, HBVUIT sticks to the orientation of "based on equipment manufacturing, highlighting metallurgical characteristics, serving regions and the whole country and connecting with the world", and has made remarkable achievements.
HBVUIT has three campuses: Hongqi, Xinshi and Pingshan. The campus covers an area of 2088 acres, with nearly 20,000 students, more than 1,000 full-time teachers and more than 500 part-time teachers. The school has 15 teaching units, including the Department of Material Engineering, the School of Intelligent Manufacturing, etc.
HBVUIT has always been adhering to its international vision and global awareness. Since 1990, it has carried out joint training, teacher-student exchange, credit exchange and overseas practice with universities in Canada, the United Kingdom, Singapore, Australia, the United States, Germany, New Zealand and Taiwan. It has actively responded to the initiative of "One Belt and One Road". Since 2017, it has been recruiting overseas academic qualification students from countries along the belt and road, including Bangladesh, Myanmar, Thailand, Mongolia, Indonesia and Cambodia. In 2019, It established the "Yanzhao Silk Road College" in Thailand. In July 2020, the college was selected into the third batch of "China ASEAN characteristic cooperation project of Higher Vocational Colleges" of China Association for International Education Exchange of the Ministry of Education. It also has a Sino-Korean cooperative school running project. HBVUIT is open to the world and welcomes students across the globe to study and exchange with us.