HEBEI ACADEMY OF FINE ARTS
河北美术学院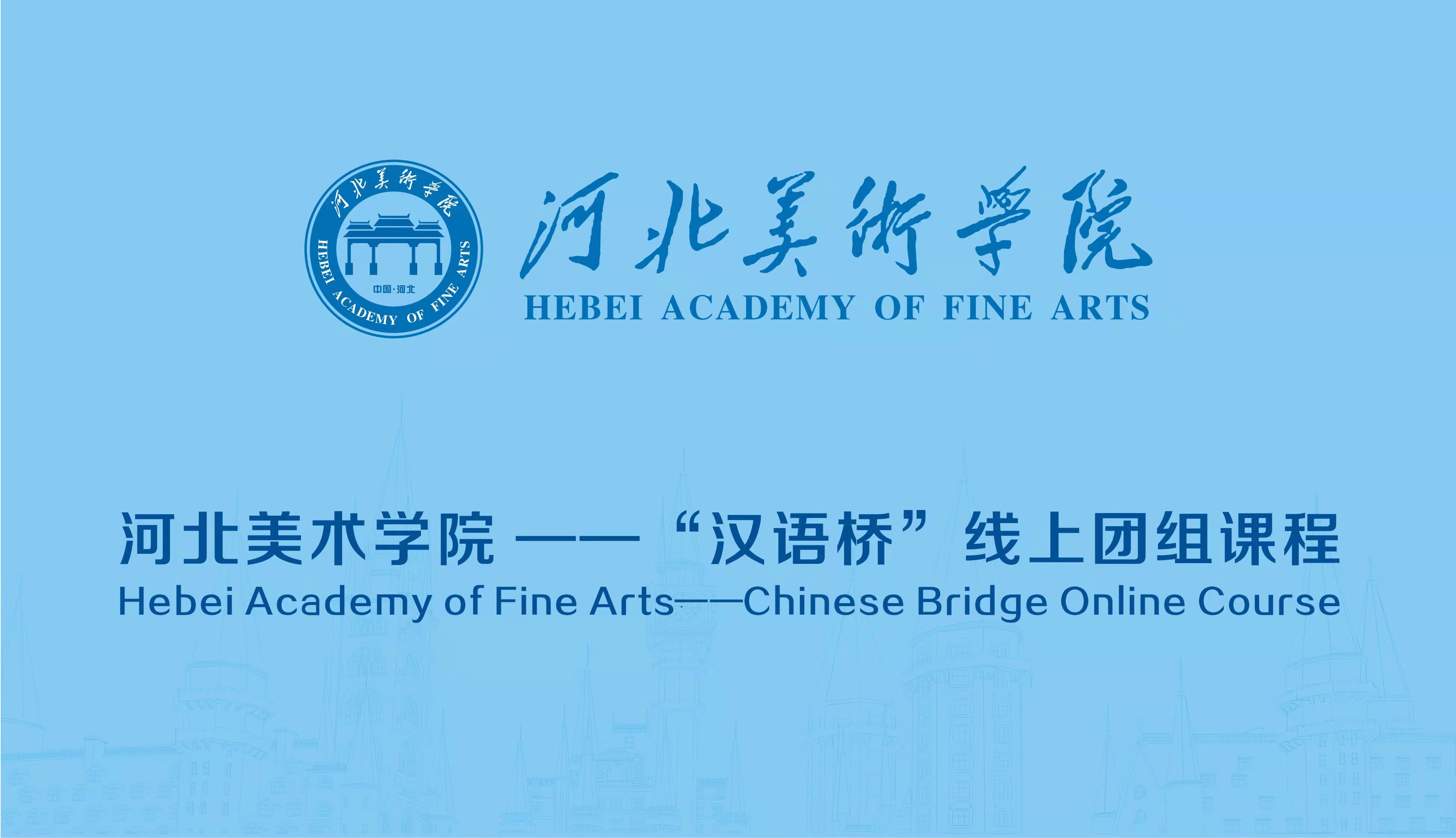 河北美术学院是经教育部批准设立的民办全日制普通本科艺术类高校。学校始建于2002年,2015年获批学士学位授予权,2016年获批硕士学位授予立项建设单位,2019年通过了国务院教育督导委员会本科教学工作合格评估,书法学等11个专业获批参照独立设置本科艺术院校招生办法进行招生,成为参加独立设置艺术院校招生试点高校。
学校占地3780亩,建筑总面积53万平方米,图书馆纸质图书164万余册。学校建有美术博物馆,拥有供学生基础训练鉴赏和临摹的馆藏名人书画、雕塑等文物万余件。目前共设有7个二级学院,在校生20180人。
学校坚持公益性办学,秉承"自信自立、敢为人先"的校训,践行"盖大楼、请大师、铸大爱"的办学理念,形成了"实践教学与校园文化相互促进,专业建设与相关产业协同发展"的办学特色。此外,学校一直致力于培养适应社会发展需求的艺术人才,主动适应区域经济和社会发展对艺术人才的需求,不断优化专业布局。
迈进新时代,踏上新征程。学校将以更昂扬的姿态、开放的胸襟和开阔的视野,高举习近平新时代中国特色社会主义思想伟大旗帜,凝心聚力,改革创新,为建设跻身全国一流的美术院校而努力奋斗!
Hebei Academy of Fine Arts is a private full-time general undergraduate art university approved by the Ministry of Education.The school was founded in 2002 and was granted the right to grant bachelor's degrees in 2015.In 2016, it was approved as a master's degree awarding project construction unit.The school passed the qualification evaluation of undergraduate teaching work by the Education Supervision Committee of the State Council in 2019.11 majors including calligraphy were approved to enroll students in accordance with the enrollment methods of independently set up undergraduate art colleges, and became a pilot university participating in the admissions of independently set up art colleges.
The school covers an area of 3780 mu, with a total construction area of 530,000 square meters, and the library has more than 1.64 million paper books.The school has an art museum, with more than 10,000 pieces of cultural relics such as celebrity paintings and sculptures for students' basic training, appreciation and copying.There are currently 7 secondary colleges with 20,800 students.
Adhering to the public welfare school running, adhering to the school motto of "self-confidence, self-reliance and courage to be first", the school practices the school running concept of "building buildings, inviting masters and casting great love", forming the school running characteristics of "mutual promotion between practical teaching and campus culture, and coordinated development of professional construction and related industries".In addition, the school has always been committed to cultivating artistic talents that meet the needs of social development, actively adapting to the needs of regional economic and social development for artistic talents, and continuously optimizing the professional layout.
Step into a new era, embark on a new journey.The school will hold high the great banner of Xi Jinping's socialist thought with Chinese characteristics in the new era with a more vigorous attitude, open mind and broad vision, and unite our efforts, reform and innovate, and strive to build a first-class fine arts academy in the country!