Zhejiang Agriculture and Forestry University
浙江农林大学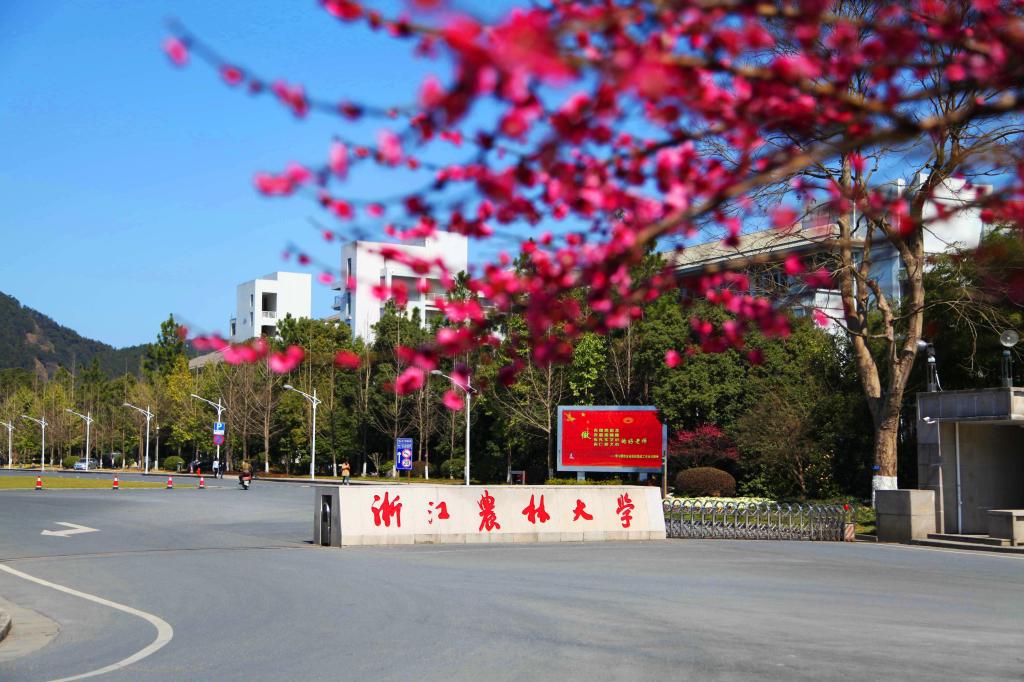 浙江农林大学位于杭州市临安区、杭州城西科创大走廊的西端,是浙江省重点建设高校、浙江省人民政府与国家林业和草原局共建高校。学校创建于1958年,经过60余年的建设,学校已发展成为以农林、生物、环境学科为特色,涵盖八大学科门类的多科性大学,建立了完整的本硕博人才培养和学位授权体系。
ZAFU, located in Lin'an District of western Hangzhou, is a provincial-level key university jointly built by the provincial government and the National Forestry and Grassland Administration in 1958. As a comprehensive university, ZAFU features in agriculture and forestry, biology as well as environment with programs of Bachelor, Master and Doctor.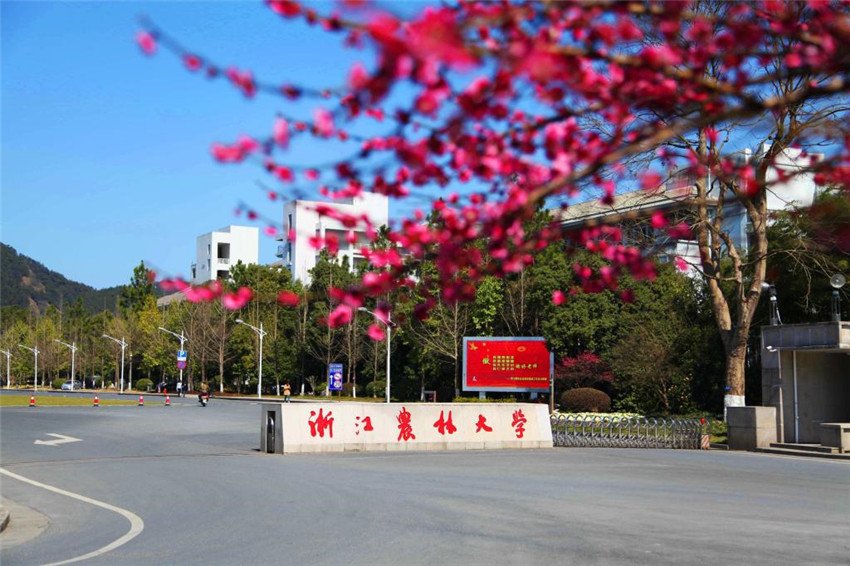 学校现有东湖、衣锦、诸暨3个校区,占地面积3200余亩。设有20个学院(部),67个本科专业。其中国家级专业、项目30个,教学平台1个。省级专业12个,学科13个。国家林业和草原局重点学科与重点培育学科5个。拥有林学一级学科博士后科研流动站;一级学科博士学位授权点6个;一级学科硕士学位授权点19个,专业学位硕士授权类别16个。国家级创新平台5个,省部级创新平台39个。
ZAFU now has three campuses containing Yijin , Donghu and Zhuji, covering nearly 213 hectares in total. It has 20 colleges and divisions, with 67 undergraduate programs, among which, more than 30 were included in national key programs. Five branches of disciplines are on the list of key disciplines nurtured by the National Forestry and Grassland Administration and Forestry is the discipline with post-doctoral research center.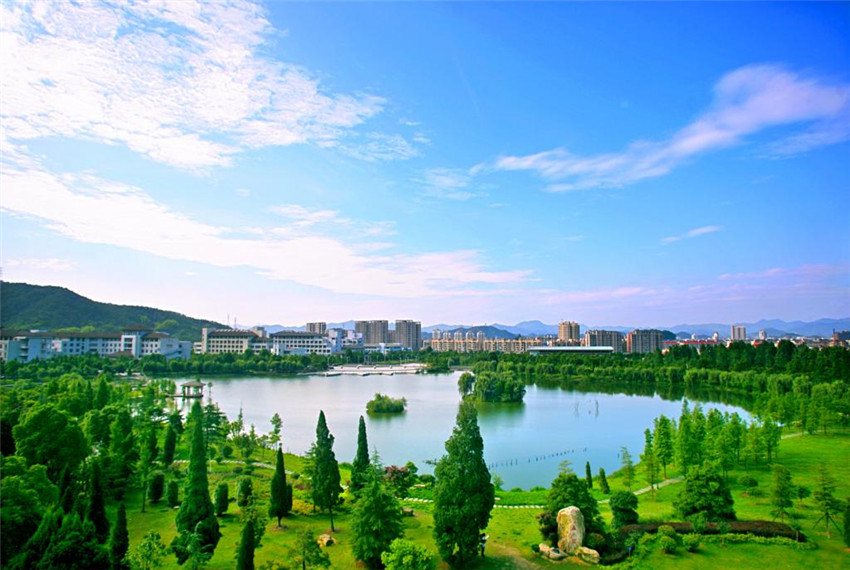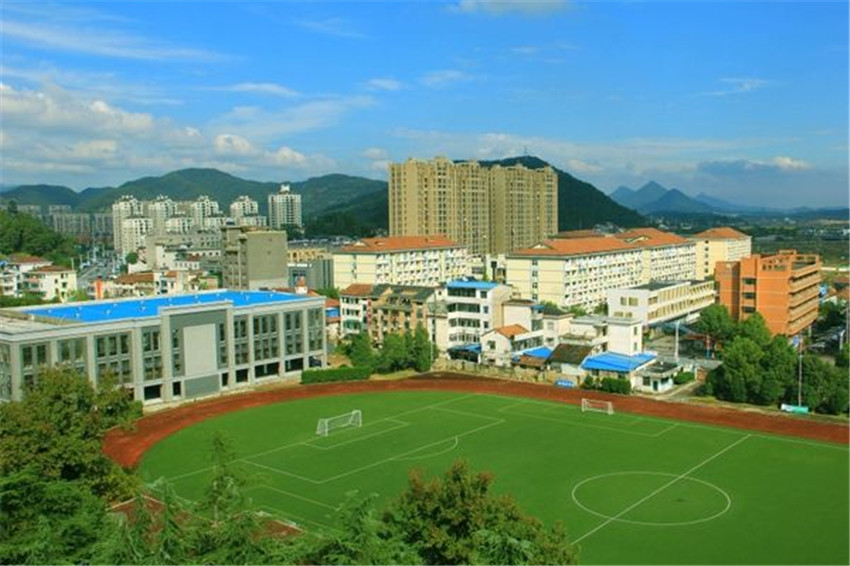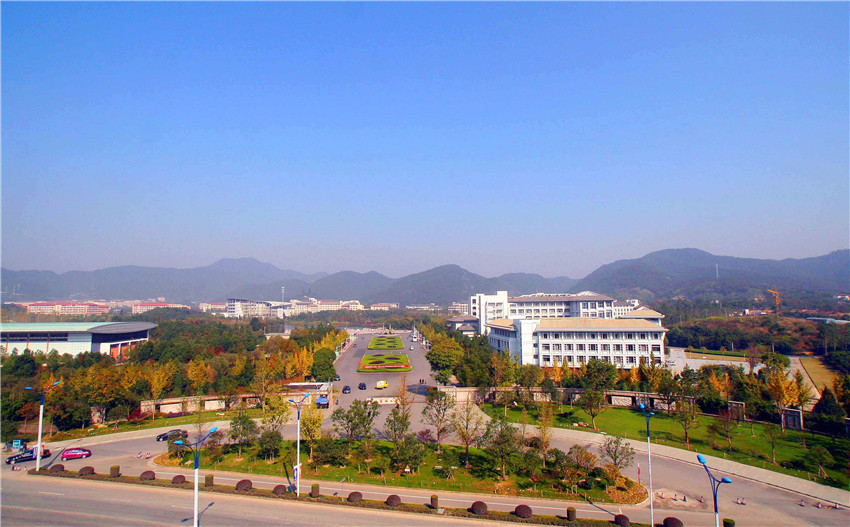 学校坚持开放办学,积极开展国际交流与合作,先后与英国、美国、加拿大、俄罗斯、乌克兰、波兰、澳大利亚等27个国家(地区)的100余所大学和科研机构签署了合作协议,开展学术交流、联合办学、科学研究等活动。与加拿大不列颠哥伦比亚大学合作举办中外合作办学项目,与塞尔维亚诺维萨德大学共建孔子学院,与华沙生命科学大学和赫尔辛基大学联合培养人才,与俄罗斯国立农业大学和圣彼得堡大学、乌克兰生命科学大学和苏梅国立农业大学合作开展留基委公派留学项目,国际影响力逐步提高。
Always with open mind, ZAFU takes a positive attitude towards pro moting cross-culture exchanges and cooperation. Till now, ZAFU has signed cooperation agreements with more than 100 universities and academic institutes in 27 countries and regions including the UK, the USA, Canada, Russia, Ukraine, Poland, and Australia in terms of academic exchanges, joint school running and scientific research. Apart from it, ZAFU has built up sound ties with the University of British Columbia (Canada) in joint programs, established the Confucius Institute jointly with the University of Novi Sad (Serbia), agreed on the joint cultivation of talents with Warsaw University of Life Sciences and University of Helsinki, launched CSC government-sponsored oversea education with State University of Agriculture (Russia), St Petersburg State University, Ukrainian University of Life Sciences and SNAU-Sumy National Agrarian University. ZAFU is winning international reputations day by day.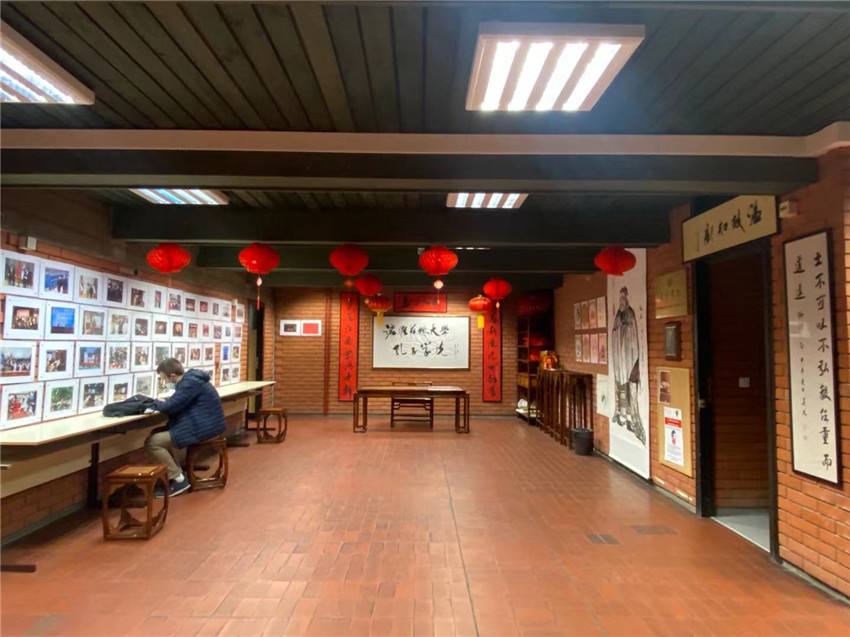 学校重视生态文化建设,"两园(校园、植物园)合一"的现代化生态校园被誉为"浙江省高校校园建设的一张亮丽名片"、"一个读书做学问的好地方",被教育部、国家林业和草原局等单位授予"国家生态文明教育基地"。
ZAFU attaches great importance to the cultivation of ecological culture and is a modern ecological campus with "two gardens (campus and botanical garden) in one". It is honored as "a model of campus construction of Zhejiang universities" and "an ideal place to study and learn". ZAFU has been awarded "National Ecological Civilization Education Base" by the Ministry of Education and the National Forestry and Grassland Administration.