The introduction of Wuhan University
武汉大学简介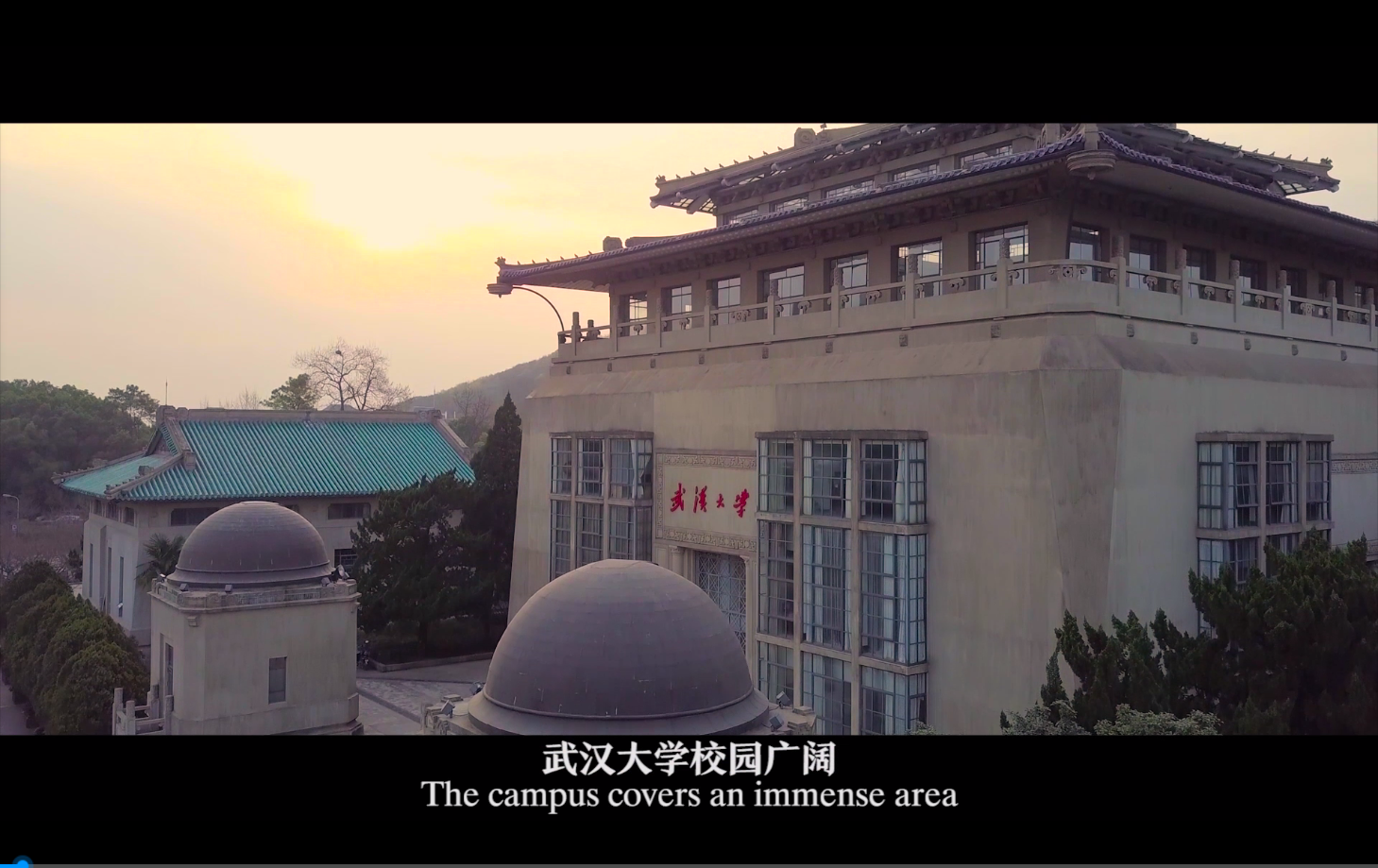 武汉大学是国家教育部直属重点综合性大学,是国家"985工程"和"211工程"重点建设高校,是首批"双一流"建设高校。
武汉大学学科门类齐全、综合性强、特色明显,涵盖了哲、经、法、教育、文、史、理、工、农、医、管理、艺术等12个学科门类。学校设有人文科学、社会科学、理学、工学、信息科学和医学六大学部34个学院以及3所三级甲等附属医院。
学校现有在校本、硕、博学生58151人,另有外国留学生近2000人。令人瞩目的高水平办学成就,为武汉大学赢得了广泛的国际声誉,国际交流与合作日益频繁,学校与53个国家和地区的310所大学、科研机构建立了合作关系。
武汉大学国际教育历史悠久,从20世纪50年代起就开始接收外国留学生,是我国最早接收外国留学生的院校之一。 2020年,武汉大学在校留学生人数超过3300,覆盖30个学院(系、研究中心)200个专业。学校已逐步发展成为我国中西部最大的国际学生留学目的地之一。
Wuhan University (WHU) is a comprehensive and key national university directly under the administration of the Ministry of Education. It is also one of the "211 Project" and "985 Project"universities with full support in the construction and development from the central and local government of China.
At present, Wuhan University has 34 schools in 6 faculties and 3 A-Level Grade Ⅲ affiliated hospitals, covering 12 areas, namely philosophy, Economics, Law, Education, Literature, History, Sciences, Engineering, Agriculture, Medicine, Management and Art.
The University now has 58,151 students, and nearly 2000 foreign students. The prominence of education has won Wuhan University world-wide reputation and booming international exchanges and cooperation in recent years. It has established cooperative relationship with more than 310 universities and research institutes in 53 countries and regions.
Wuhan University has a long history of international students' education. Since 1950s, it had begun to enroll oversea students. It is one of the earliest universities to recruit foreign students. In 2020, Wuhan University has more than 3300 international students, covering 200 majors in 30 schools (departments, research centers), and now it has developed gradually into the biggest international students' destination in central and western China.