Shanghai University of Political Science and Law
上海政法学院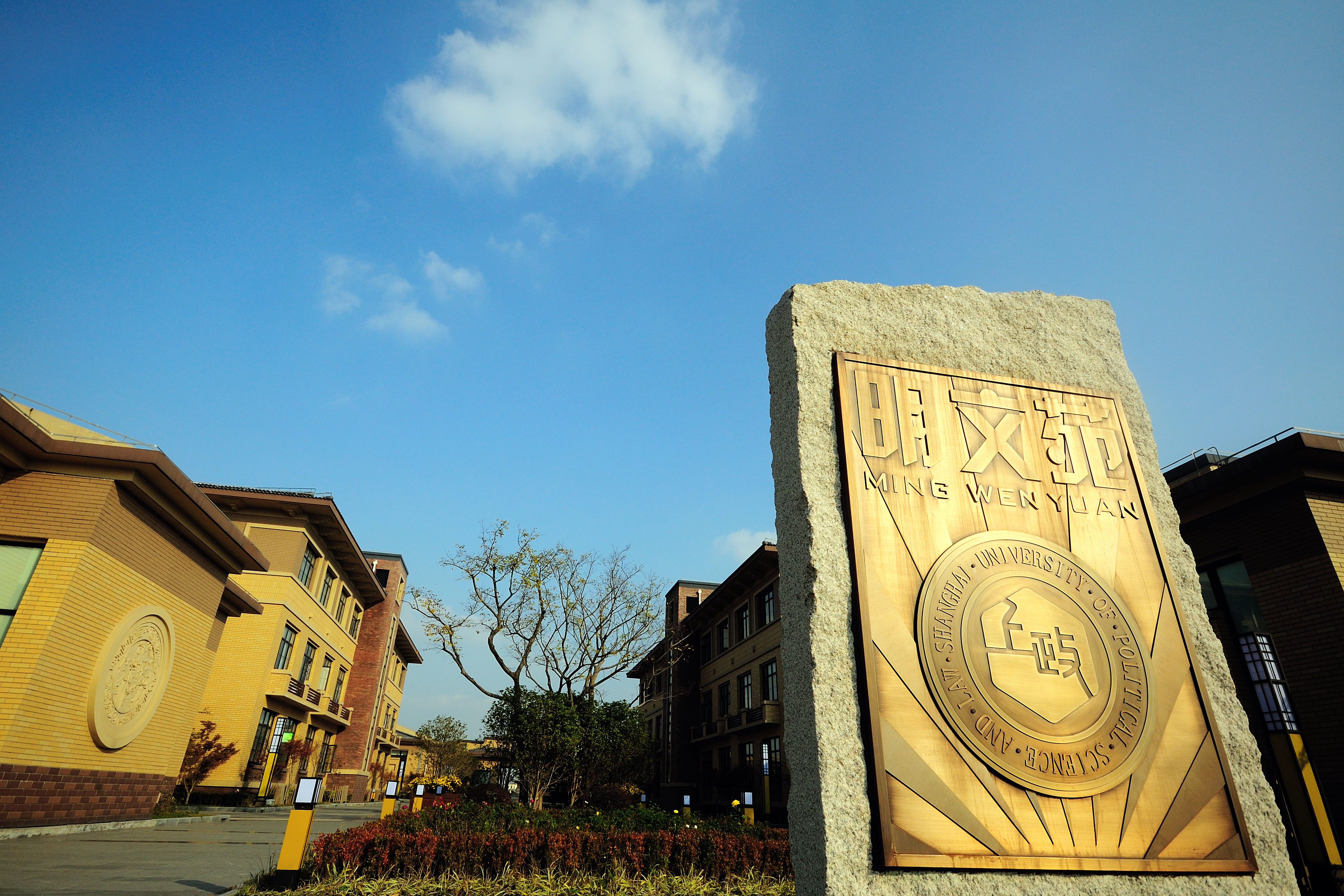 学校始建于1984年,坚持"立足政法、服务上海、面向全国、放眼世界",建立以法学为主干,管理学、经济学、文学、教育学、艺术学等协调发展的学科体系,努力创建具有鲜明政法特色的一流应用型大学。
学校现有教职工1000余人,专任教师近700人。其中高级职称教师占教师总数近40%,具有博士、硕士学位教师占教师总数的95%,200余名教师具有博士生导师或硕士生导师资格。此外,学校还聘请了国内外学术界、实务部门的专家、学者200余人为客座、兼职教授。
学校充分发挥上合培训基地培训、智库和论坛三大功能,取得了一系列成果。先后获批最高人民法院民四庭 "一带一路"司法研究基地、最高人民检察院上海合作组织检察官培训基地、司法部中国-上海合作组织法律服务委员会合作交流基地等重要平台。
学校坚持国际化办学战略。2018年学校与印度金德尔全球大学合作成立汉语言培训与研究中心。目前已与世界100余所高校和机构建立了友好合作关系,其中包括加拿大蒙特利尔大学、英国利兹大学、美国圣路易斯华盛顿大学等世界著名高校,以及海牙国际私法会议、国际商会等知名国际组织,建立了留学海外英语语言培训中心,以及"3+1""2+2""2+1"等联合培养本科生、硕士生和博士生项目。2013年起招收外国留学生,现有来自77个国家的留学生500多名。
学校坐落在风景秀丽的佘山国家旅游度假区,占地面积1000余亩,被誉为"佘山北麓的花园学府"。
Shanghai University of Political Science and Law, which was built in the year of 1984, is committed to engage with the development of Shanghai, China and the world by enhancing its academic strengths in political science and law,prioritizes legal studies, but other subjects such as management, economics, literature, education and art have all been developing in a coordinated way. We make our efforts to promote the construction of disciplines, aiming at building a first-class "application-oriented" university with a distinctive advantage in politic science and law.
With a total of 1000 faculty members, 700 of them are teaching staff, among whom 40% have mid- and high-level academic ranks and 95% have a PhD or master's degree. Among our over 200 PhD supervisors and master's degree supervisors.The university has also engaged about 200 experts and scholars from academia and industries from both home and abroad as guest professors or part-time professors.
The university brings the three functions of CNISCO, namely training, think tank and forums, into full play. The university has successively been approved the fourth civil court of Supreme People's Court Belt and Road" Judicial Research Base,Supreme People's Pastorate SCO Procurator Training Base,Ministry of Justice Cooperation base of China-SCO legal service committee and so on.
The university adheres to the strategy of engaging education with international exchanges. In 2018, the university established a Chinese Language Training and Research Center in cooperation with O.P Jindal Global University in India. We have built partnerships around the world with over 100 universities and institutions including the University of Montreal(Canada), the University of Leeds(UK), Washington University in St. Louis(US), Hague Conference on Private International Law, and the International Chamber of Commerce. We have established a training center for pre-sessional English language courses and are currently offering"3+1", "2+2", "2+1" pathway/track programs for bachelor's, master's and doctoral studies. The university began to accept overseas students in 2013,more than 500 international students from more than 77 countries now.
Located in the picturesque national-level scenic area of Sheshan Hill, the university covers an area of 1000 mu(67 hectares) and is crowned the "garden university at the northern foot of Sheshan Mountain".