Donghua overview
东华概况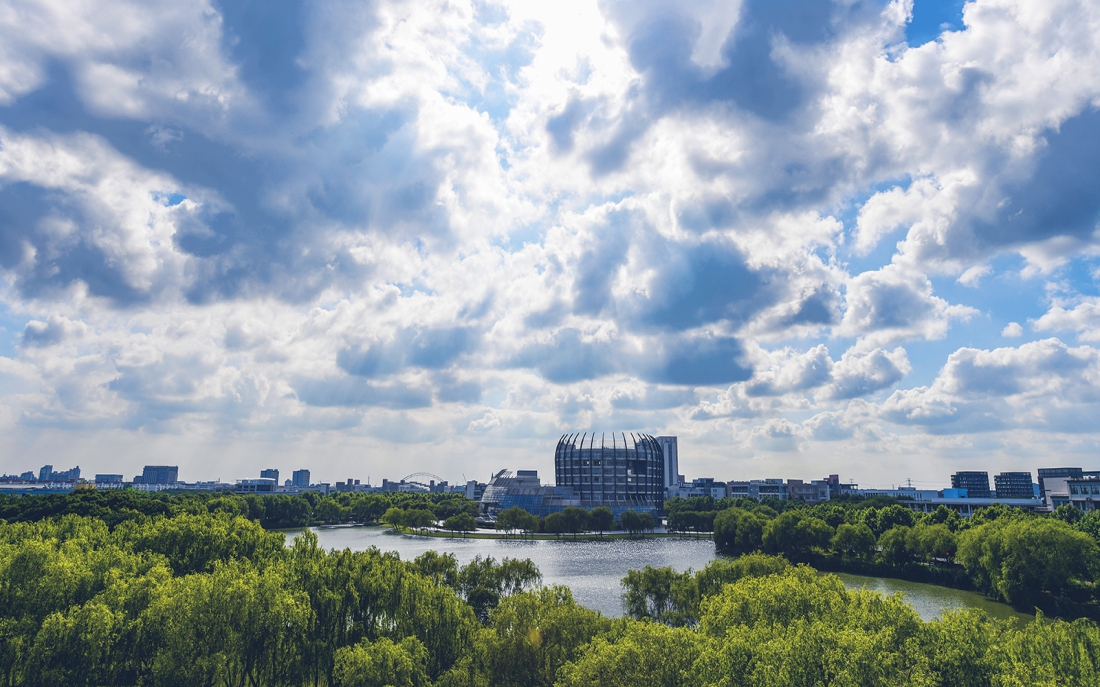 东华大学是教育部直属、国家"211工程"、国家"双一流"建设高校。经过近70年的建设和发展,学校已经从建校之初的一所纺织单科院校发展成为以工为主,工、理、管、文、艺等学科协调发展的有特色的全国重点大学。
学校创建于1951年,时名华东纺织工学院,是新中国第一所纺织高等学府。1985年,学校更名为中国纺织大学。1995年,进入国家"211工程"重点建设行列,1999年,更名为东华大学。
2017年,学校入选"双一流"建设高校,建设学科为纺织科学与工程。近年来,学校持续构建以纺织为"一体",材料和设计为"两翼",创新学科为"引擎"的学科特色新格局。大批科研成果广泛应用于航天航空、国防军事、重大建筑工程、环境保护等领域。
学校积极推进新时期教育对外开放工作,与全球100多所知名高校、研究机构及企业建立了良好的合作关系。2010年,学校获批教育部"中非高校20+20合作计划",与肯尼亚莫伊大学建立首家纺织服装特色的莫伊大学孔子学院。2018年,学校成功举办了世界纺织服装教育大会,联合18个国家33所纺织特色高校成立"一带一路"世界纺织大学联盟,是当前我国参与高校最多、对"一带一路"沿线国家覆盖率最高的世界纺织类高校联合组织。
面向未来,东华大学将"扎根中国、融通中外、立足时代、面向未来",全面加强"双一流"建设,为实现"国内一流、国际有影响,有特色的高水平大学"的目标而不懈奋斗!
Donghua University is directly under the Ministry of Education, it is a National University of "211 Project" and "Double First-Class" project. After nearly 70 years of effort, the university has developed from a single textile college to a well-established national key university with specialties in engineering, science, management, culture, and arts.
Founded in 1951, the school was named as East China Textile Institute of Technology, one of the first textile institute of higher learning in China. In 1985, the University name was changed to China Textile University. In 1995, it was entitled for the University of 211 Project, and in 1999, the name was once again changed to Donghua University which is same as present.
In 2017, DHU was selected as one of the "Double First-Class" university with textile science and engineering as its major discipline. In recent years, DHU has built a new regulation pattern and adopted the characteristic of textile as the core material. Academic achievements have found applications in wide areas such as aeronautics, military science, architecture, and environmental protection.
The university promotes research and is actively engaged in increasing its co-operation with other universities and has established good cooperative relations with more than 100 research institutions, and enterprises in the world. In 2010 "Donghua University" was approved by the Ministry of Education for the "20+20 Cooperation Plan for Chinese and African Universities", and established the first Confucius Institute featuring textile and clothing with Moi University in Kenya.
In 2018, Donghua University successfully held the "World Textile and Garment Education Conference", and established the "One Belt and One Road" world textile university union consisting of 33 textile featured universities in 18 countries, which is also known as world textile university association with the largest number of participating member universities along with countries taking part in the "One Belt and One Road Initiative Projects".
In the future, Donghua University will set up it roots in China, integrate with foreign countries comprehensively strengthening the construction of "Double First-Class Projects" and to make unremitting efforts to realize the goal of "A First-Class University" in China as well as Internationally.