Donghua University, where the dream begins!
东华大学,梦想开始的地方!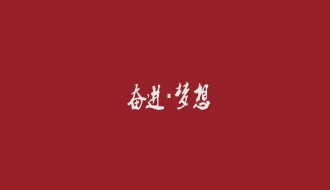 东华,遵循"以学生的全面发展与成才为中心"的办学理念;
东华,用过硬的学科实力,撑起事关国家发展战略的"顶天"事业;
东华,用不懈的创新追求,扛起与民生息息相关的"立地"项目!
在航空航天、国防军工、建筑环保、新材料等前沿领域,无不闪耀着东华智慧。
近70年光阴,她步履铿锵,带领着华纺人、纺大人、东华人不懈奋斗,始终站在时代发展的潮头。1951年,新中国第一所纺织高等学府应运而生。以交通大学纺织系、私立上海纺织工学院、上海工业专科学校纺织科三所院系合并成立了华东纺织工学院。1985年更名为中国纺织大学。1999年更名为东华大学。今日的东华大学秉承"崇德博学,砺志尚实"的校训,弘扬和践行"积极向上、爱校荣校、崇尚学术、追求卓越、敬业奉献"的东华精神,在这个有温度的校园里,无数年轻的梦想在这里扬帆起航。
Weave Your Dream at Donghua University!
Donghua University adheres to the philosophy of "students' all-round development and success as the center."
Donghua University supports the great cause of national development strategy through its excellent academic strength
Donghua University carries on projects closely related to people's livelihood through the unremitting pursuit of innovation!
In frontier fields such as aerospace, national defense, building environmental protection, and new materials, Donghua University shines with wisdom.
Over the last 70 years, it has been leading the teachers and students of Donghua University with unremitting efforts, and it continually stands at the forefront of the development of the times. In 1951, the first textile higher education institution of new China came into being. East China Textile Institute of Technology was established by merging the textile Department of Jiaotong University, the private Shanghai Textile Institute of Technology, and the Textile Department of Shanghai Industrial Junior College. In 1985 it was renamed China Textile University. In 1999 it got its present name: Donghua University. Today, Donghua University adheres to the school motto of "abide by the moral and studious, be practical and inspiring," which carries forward and practices the spirit of "being positive, loving and honoring the school, advocating academics, pursuing excellence, and devoting to work." On this warm campus, many young people's dreams set sail.