Zhejiang University of Science and Technology (ZUST)
浙江科技学院介绍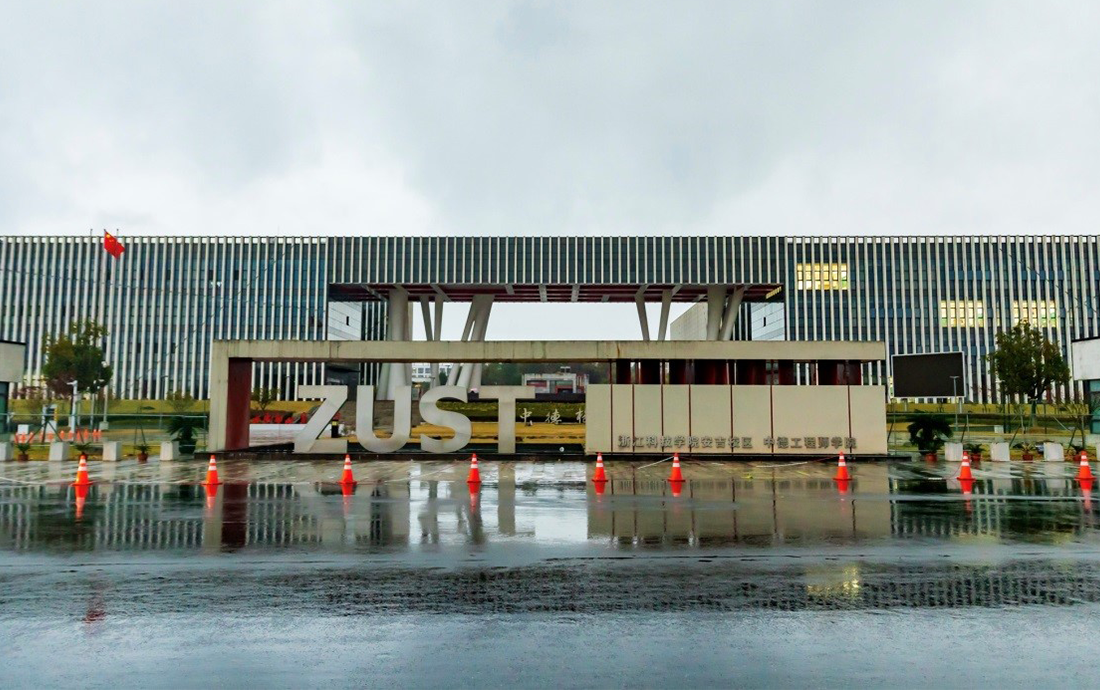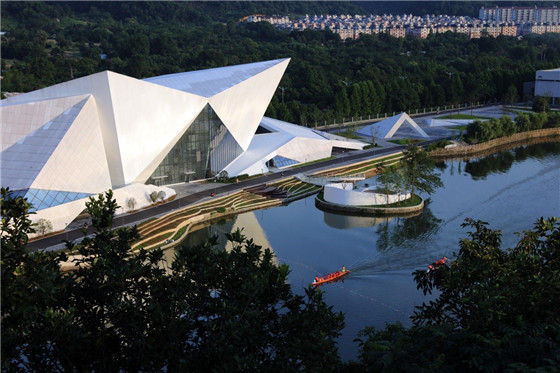 浙江科技学院是一所以工科为主,集工、理、文、经济、管理、教育为一体的多学科全日制省属本科院校。我校现有小和山、安吉2个校区。小和山校区位于素有人间天堂的历史文化名城杭州市,距离国家重点风景名胜区西湖30分钟车程,距离世界著名电子商务公司阿里巴巴集团总部20分钟车程。杭州市是浙江省的省会城市,浙江省是中国发展最快的省份之一。杭州市以风景秀丽的景观,丰富多彩的历史和文化以及蓬勃发展的经济闻名。2016年G20领导人峰会在杭州成功举办。安吉校区位于拥有联合国人居奖美誉的竹乡安吉。
Zhejiang University of Science and Technology (ZUST) is a multi-disciplinary full-time regular university under the direct guidance of Zhejiang Provincial Government, which focuses on engineering with additional disciplines in arts, management, science, and economics. ZUST has two campuses. Xiaoheshan Campus is located in the historical and cultural city—Hangzhou, the capital of Zhejiang Province, one of the most prosperous provinces in China. As one of the most beautiful cities in China, Hangzhou boasts various charming scenic spots, rich history and culture, as well as strong economy. The 2016 G20 Hangzhou Summit was a big success. Xiaoheshan Campus is 30 minutes ride from the UNESCO World Heritage Site Westlake, 20 minutes ride from the world's largest and most valuable retailer Alibaba headquarter. Anji campus is situated in Anji County which won the United Nation Habitat Scroll of Honor Award.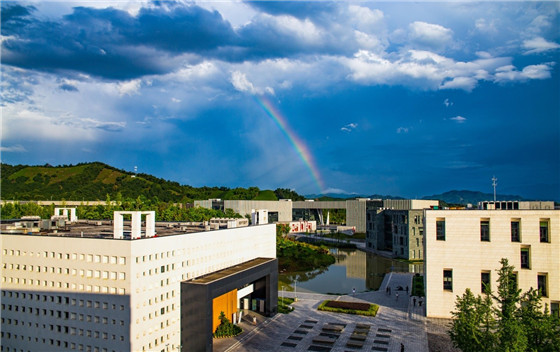 我校下设17个二级学院,现有57个本科专业, 6个学术型硕士学位授权一级学科、8个硕士专业学位授权点,拥有全日制本科生、研究生18000余名;留学生2300余名。我校开设本科层次全英文授课国际化专业12个,硕士层次全英文授课国际化专业11个。同时,还开设了汉语国际教育硕士专业。我校是浙江省开设全英文授课国际化专业最多的高校之一,也是教育部首批27所来华留学质量认证试点高校之一。
ZUST has 17 schools and offers 57 undergraduate programs, 6 academic master's degree authorization first-level disciplines, 8 master's professional degree conferral units with more than 18,000 full-time regular undergraduates and postgraduates and over 2300 foreign students. At present, ZUST is running 12 English-taught undergraduate programs and 11 English-taught postgraduate programs. Meanwhile, ZUST provides a master's degree program of Teaching Chinese to Speakers of Other Languages (MTCSOL). ZUST is one of the top universities in Zhejiang Province from the perspective of English-taught programs numbers. It was authorized for the qualification and profession of international student education by the Ministry of Education as one of the 27 universities among the first group in China.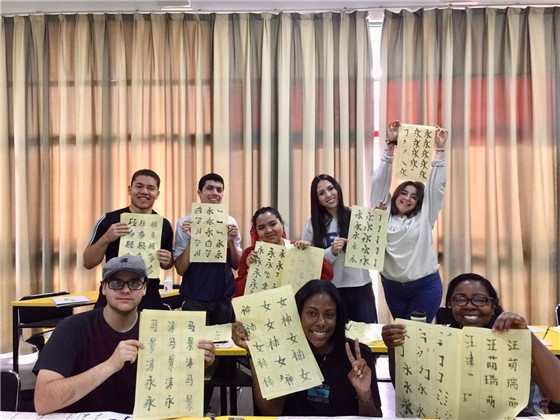 我校是教育部确定的中德合作培养高等应用型人才试点院校,是"中德论坛"基地建设单位,已成为浙江省乃至全国对德教育、科技、文化交流与合作的重要窗口。德国总理默克尔在G20杭州峰会期间对学校中德合作取得的成果表示赞赏,德国前总统赫尔佐克、伍尔夫曾亲访学校。2014年我校与德国吕贝克应用科技大学、西海岸应用科技大学合作举办了浙江省首个本科层次非独立设置的中外合作办学机构——中德工程师学院。学校先后在罗马尼亚、德国合作建立2所海外孔子学院,其中罗马尼亚的克鲁日巴比什-波雅依大学孔子学院获评全球"先进孔子学院。目前,我校已经与德国、美国、意大利、英国、澳大利亚、法国、日本、韩国、荷兰、比利时、罗马尼亚、赞比亚、南非等国(境)外的130余所高校建立了交流与合作关系,各类国际合作交流项目170余项。我校积极探索与推进师生交流、学术交流、联合培养等各种形式的国际合作项目。
ZUST has been designated as pilot institution of Chinese-German cooperation in the area of application-orientated talent cultivation by the Ministry of Education. In 2014 the university started cooperation with Lübeck University of Applied Sciences and West Coast University of Applied Sciences, Germany for joint development of "Chinese-German Institute of Applied Engineering", which is the first and the only college for international cooperative undergraduate education in Zhejiang Province. ZUST is also fruitful in the construction of overseas Confucius Institutes, and has cooperatively set up two Confucius Institutes in Romania and Germany. The Confucius Institute in Babes-Bolyai University of Cluj-Napoca of Romania stands out as one of the "Advanced Confucius Institutes". Up until now, ZUST has successfully established cooperative relationships with 130 universities in Germany, USA, Italy, UK, Australia, France, Japan, Korea, Holland, Belgium, Romania, Zambia, South Africa etc. ZUST is still making strides in the development of international cooperation in the areas of faculty and student exchange, research and degree programs.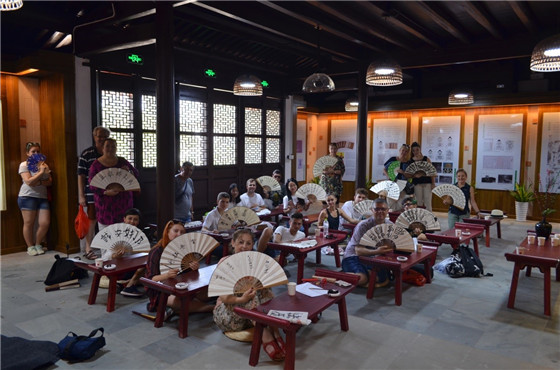 住宿Accommodation
Note: All rooms are equipped with washroom, air conditioner, broadband internet access, table and chair, bed and bedding.
  所有房间均备有单独卫生间、空调、宽带网、桌椅、床和床上用品。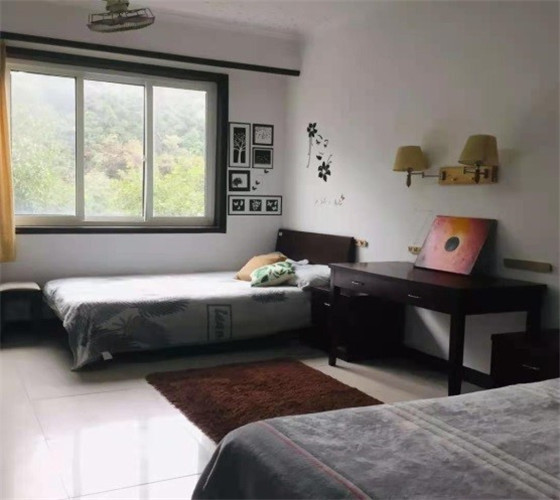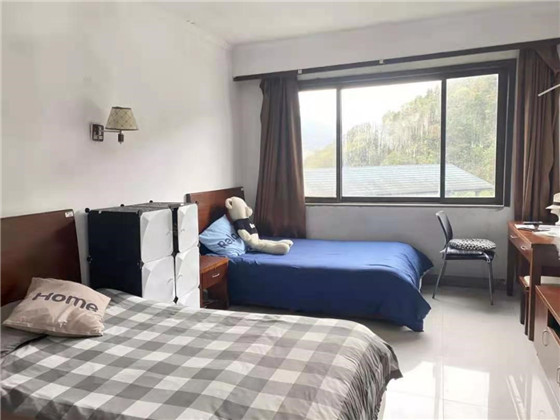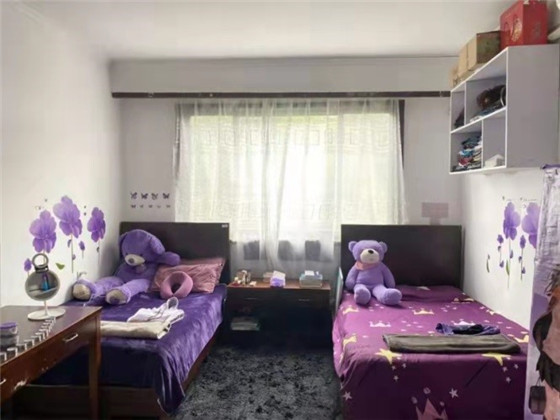 教室Classroom