Harbin Engineering University
哈尔滨工程大学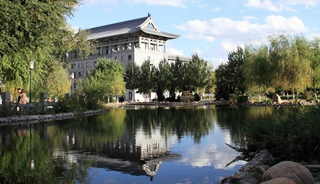 哈尔滨工程大学坐落于美丽的松花江畔——北国冰城哈尔滨市。学校前身是创建于1953年的中国人民解放军军事工程学院("哈军工")。现隶属于工业和信息化部。是工业和信息化部、教育部、黑龙江省、哈尔滨市共建高校。
学校1978年被国务院确定为全国重点大学;首批"211工程"重点建设高校;2002年,获批建立研究生院;2011年,成为国家"985工程"优势学科创新平台项目建设高校;2017年,进入国家"双一流"建设行列;是国家"三海一核"(船舶工业、海军装备、海洋开发、核能应用)领域重要的人才培养和科学研究基地。
学校坚持国际化、开放式办学。与包括英国爱丁堡大学、南安普顿大学、日本北海道大学以及国际原子能机构等世界一流大学、研究机构、国际组织和企业在内的25个国家100余个单位建立了良好稳定的合作关系。与乌克兰国立南方师范大学联合成立"孔子学院",荣获2016年度全球"先进孔子学院"称号。学校每年资助500多名教师到国(境)外进修、讲学和科研合作,每年选派900多名学生到国际知名大学交流学习和访问。每年接收1500名左右国际学生来校进修学习。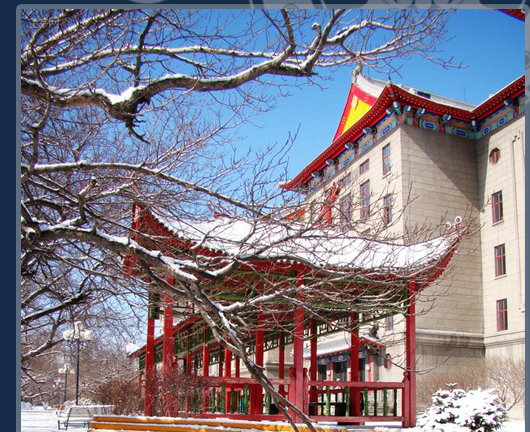 当前,学校以服务国家工业化、信息化、国防现代化及龙江振兴发展为使命,以"双一流"建设为统领,坚定不移走内涵式发展道路,不断提升办学质量和水平,紧紧抓住"三海一核"领域及东北振兴的国家战略机遇,强化特色,继承创新,以人为本,科学发展,开启全面创建特色鲜明世界一流大学新航程。
Harbin Engineering University (HEU) is located in Harbin, the Ice City in North China along the beautiful Songhua River. The predecessor of HEU is PLA Military Engineering Institute established in 1953 (abbr. HME). HEU is subordinate to theMinistry of Industry and Information Technology of the People's Republic of China (MIIT) and is being constructed by MIIT and Ministry of Education of the People's Republic of China together with Heilongjiang Provincial People's Government and Harbin Municipal People's Government.
HEU was selected as a national key university by the State Council in 1978, and selected as one of the first few "211 Project" universities to receive preferential support from the state, and authorized by the Ministry of Education to have Graduate School in 2002, and listed in the Double First Class initiative in 2017. Moreover, HEU is an important base for talent cultivation and scientific research in the fields of ship industry, naval equipment, ocean exploration and nuclear application.
The university conducts in an internationalization and open manner, and has established relationships with more than 100 international universities and research institutions, international organizations and enterprises across 25 countries, including University of Edinburgh, University of Southampton, Hokkaido University and International Atomic Energy Agency. HEU co-operateswith South Ukrainian National Pedagogical University named after K. D. Ushinsky to establish the Confucius Institute which was awarded as Advanced Confucius Institute in 2016. Each year, HEU sponsors over 500 teachers to receive further education, give lectures and conduct scientific research home and aboard, and sends over 900 students to exchange and visit international famous universities, and accepts nearly 1,500 international students to receive further education in HEU.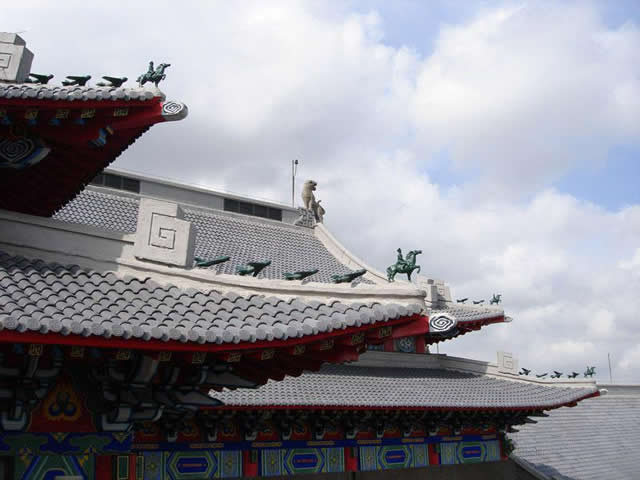 Currently, HEU is aimed to serve the course of national industrialization, informatization, modernization of national defense as well as revitalization of Heilongjiang Province. On the basis of construction of Double First Class, the university sticks with connotative development, strives to continuously enhance teaching quality and level, and takes advantages of its distinctive position in the nation's development strategy by specializing in shipping industry, naval equipment, ocean exploration and nuclear application as well as revitalization of Northeast China. The university is starting its new journey to become a distinctive and unique world class university by focusing on its features, legacy, innovation, people-oriented and scientific development.