Chongqing Jihua Middle School
重庆市暨华中学校简介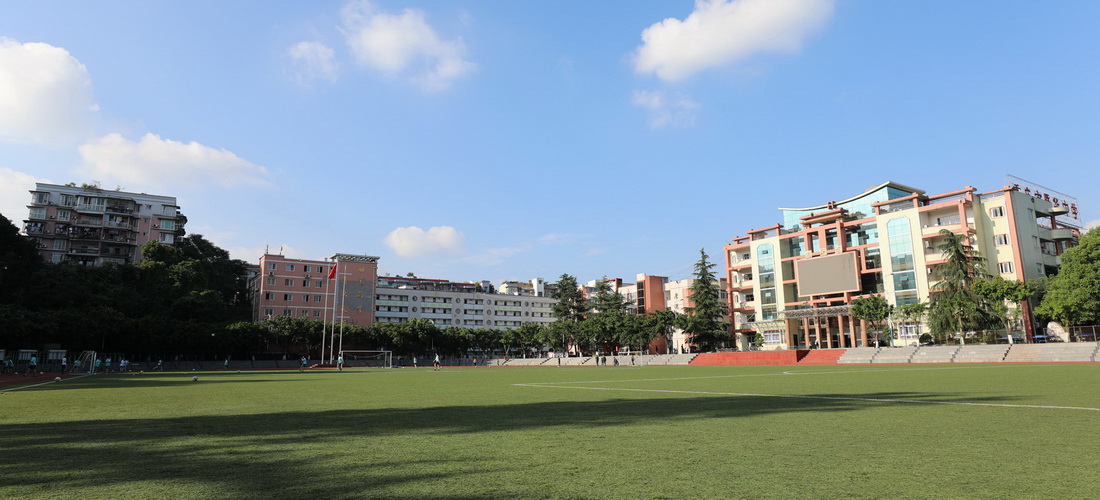 重庆市暨华中学校创建于1995年,由渝北区政府与国务院侨务办公室、暨南大学、华侨大学共同创建。学校占地面积86亩,地处两江新区核心区,坐落于景色秀丽的双龙湖畔,校园内绿树成荫,鸟语花香,是闹里取静读书的好地方。学校以暨南大学、华侨大学校名第一个字组合命名,由中国近代力学之父、世界著名科学家、教育家钱伟长先生亲笔题写校名。作为国侨办华文教育基地、华文教育实习基地、境外生社会实践基地、DSD教育项目学校、教育部中外人文交流特色示范学校,重庆市暨华中学坚持内涵发展、开放办学的道路,突出"融合多元文化、彰显华文精髓"特色,广泛开展对外交流与合作,国际交流水平走在全市学校前列。自华文教育基地成立以来,学校积极传播中华优秀传统文化,成果丰硕。多次承办"中国寻根之旅"重庆夏(冬)令营等活动,接待来自美国、俄罗斯、澳大利亚、德国、加拿大、泰国、缅甸等国华裔新生代552人,接待华文教师"海外红烛故乡行""汉语桥"海外中文学校校长访华等考察团235人;承办"中国文化海外行—经纬葡萄牙营"活动,积极参加"中华文化大乐园"澳大利亚悉尼营、韩国首尔营、加拿大温哥华营、厄瓜多尔基多营等活动;先后派遣优秀教师13批25人赴美国、澳大利亚、泰国、韩国、厄瓜多尔、葡萄牙等国参加教学工作,培训海外华文师资400余人;与22个国家76所华文学校建立联系机制,与17所学校及单位结成国际友好学校(单位),树立了重庆教育对外开放的良好形象,有效地促进了中外文化交流交融。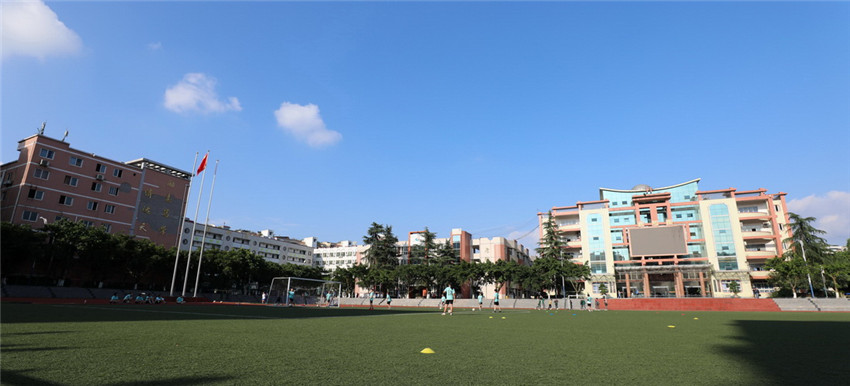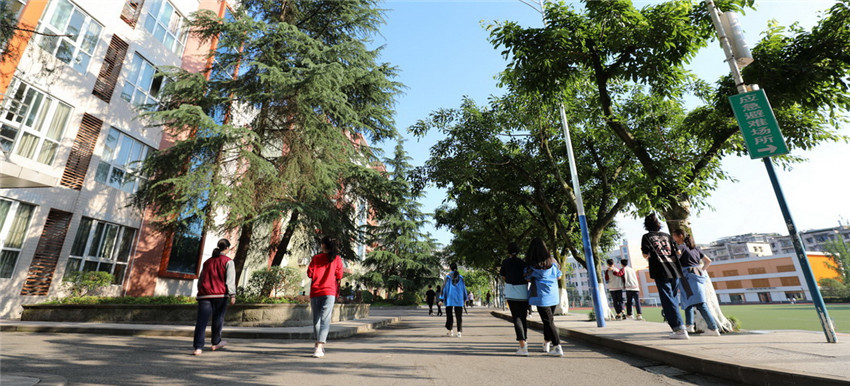 Founded in 1995, Chongqing Jihua Middle School is a senior high school jointly set up by Yubei District Government, the overseas Chinese Office under the State Council, Jinan University and Huaqiao University. The school covers an area of 86 acres. It is located in the core area of Liangjiang New Area and on the bank of Shuanglong Lake with beautiful scenery. The campus, full of green trees and fragrant flowers, is a good place for students to study in. The name of the school is autographed by Qian Weichang, the world-famous scientist, educationist and the father of mechanics.
Featured as the overseas Chinese education base, Chinese education practice base, overseas students social practice base and DSD education project school, Chongqing Jihua middle school adheres to the road of connotative development and open-up enrollment, highlights the characteristics of "integrating cultures and highlighting the essence of Chinese language", extensively carries out foreign exchange and cooperation, and leads the international exchange level in the forefront of the whole city.
Since the establishment of the Chinese education base, the school has actively spread the excellent traditional Chinese culture and achieved fruitful results. It has hosted many activities such as the Chongqing summer (winter) camp of "Chinese Root Seeking Tour", received 552 students of Chinese new generation from the United States, Russia, Australia, Germany, Canada, Thailand, Myanmar, etc., and 235 oversea Chinese language teachers as well as the headmasters of overseas Chinese school through "Red Candle Overseas Trip to Hometown", "Chinese Bridge". It also hosted the "overseas Chinese Culture Tour - longitude latitude Portugal camp", actively participated in activities such as Sydney camp in Australia, Seoul camp in South Korea, Vancouver camp in Canada and Quito camp in Ecuador, and sent 25 excellent teachers in 13 groups to participate in teaching work in the United States, Australia, Thailand, Korea, Ecuador, Portugal and other countries, training more than 400 overseas Chinese teachers. It has established contact mechanism with 76 Chinese schools in 22 countries and signed agreements on becoming international sister schools with 17 schools, forming an opening-up image of Chongqing's education, which effectively promoted the cultural exchange and integration between China and foreign countries.