Southeast University
东南大学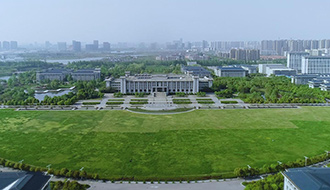 东南大学坐落于六朝古都南京,是享誉海内外的著名高等学府,是国家教育部直属并与江苏省共建的全国重点大学,是国家"985工程"和"211工程"重点建设大学之一。2017年,东南大学入选世界一流大学建设A类高校名单。学校现有34个院系、83个本科专业,有34个博士学位一级学科授权点,48个硕士学位一级学科授权点。
东南大学是一所以工科为主要特色的综合性、研究型大学,学校11个学科入选国家"双一流"建设学科名单、5个学科在第四轮学科评估中获得A+,两者均列全国第八位;13个学科进入ESI世界前1%,其中工程学列15位、计算机科学列11位,其中工程学进入ESI世界前万分之一。
东南大学是我国国际交流与合作最为活跃的高校之一。学校正以"全球高端、实质合作、引领发展"为方向,加快形成全方位、有重点、多层次、宽领域、高水平的国际交流合作格局。
Southeast University (SEU), located in Nanjing, the ancient capital city of six dynasties, is a prestigious institution of higher learning renowned both at home and abroad. As one of the national key universities directly subordinate to the Ministry of Education of China and jointly established with Jiangsu Province, it is also listed as one of the universities involved in National "985 Project" "211 Project". In 2017, SEU was ranked on the list of constructing "Class A first-rate world universities". SEU has set up 34 departments with 83 bachelor's degree programs, 34 first-leveldisciplines authorized to confer PhD Degree and 48 first-level disciplines authorized to confer Master's Degree.
SEU is a comprehensive research-oriented university. Among all the disciplines, 11 of them have been listed as national "double first-class" construction disciplines and 5 disciplines obtain A+ in the fourth round of disciplinary assessment, both ranked at No. 8 at the national level; 13 disciplines are ranked among top 1% of ESI internationally, in which, the engineering discipline is listed at No. 15 with computer science at No. 11. The engineering discipline is ranked among top 1‱
of ESI internationally.
SEU, as one of the most active universities in China for international exchanges and cooperation, is accelerating its formation of a comprehensive and high-level international exchange and cooperation pattern covering focused, muti-level and wide fields at the direction of "internationally high-end positoning , substantial cooperation and leading development".